Volkswagen Motorsport India, which completes 10 years in India, has made a one of a kind Polo race car. Dubbed the Winter Project Car, this is quite the best example for project cars (no, not the game). It's got a Polo body shell, the Ameo Cup car's 1.8-litre TSI engine, a paddle-shifter-equipped sequential gearbox, and exactly the bit that makes it a project car extraordinaire.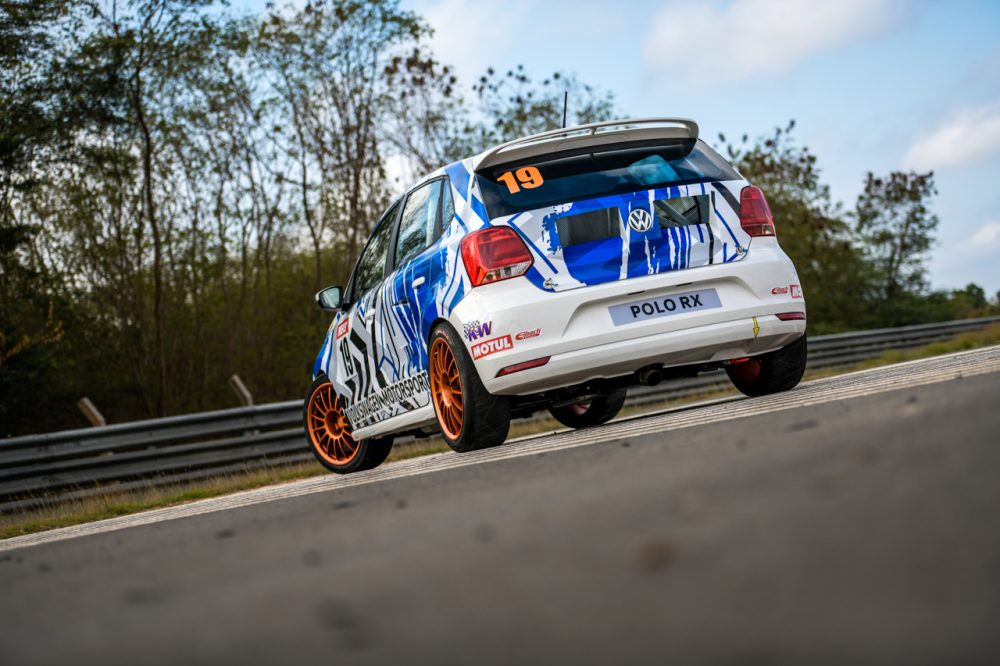 And what would that be? Rear wheel drive. In a Volkswagen Polo! So while it's a Polo body shell, underneath is a purpose-built rear-wheel drive track car. The 1.8-litre TSI engine sits at the rear, and there has been an extensive work done in order to achieve the desired layout. The engine and gearbox mounts are thus all new, and the same goes for ducts and pipes for cooling, fuel system and the wiring. The suspension has been redeveloped, too.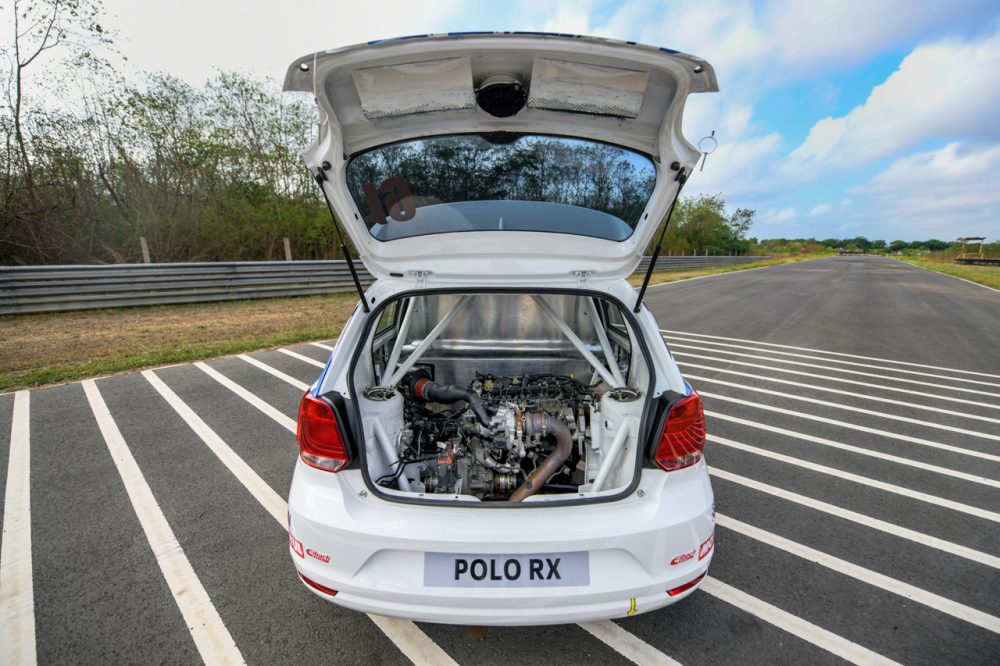 Owing to the change in the engine's position and introduction of drive for the rear wheels, a lot of components have been shifted to new positions. The intercooler now sits underneath the rear seats whereas the fuel tank is now at the front.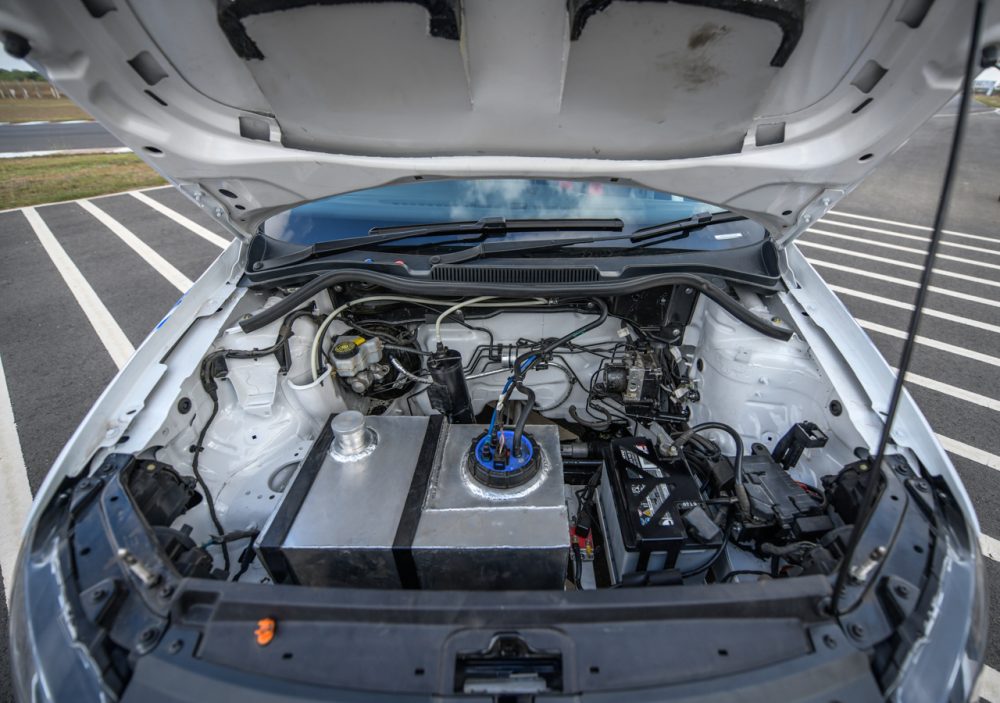 Volkswagen Motorsport India's head, Sirish Vissa said, "I am extremely excited about our 'Winter Project' car! It is commendable how the team has managed to pull off this project with limited access to high end software and technology. Young engineers and technicians in the team have shown real calibre by getting this masterpiece ready in less than three weeks!" He further added, "A rear engine, rear wheel drive car is tremendously different in terms of its performance as compared to our conventional front-engine, front wheel drive race cars. With the rear wheel managing the acceleration, the front wheels have more freedom to turn the car sharply and quickly, thereby enhancing its dynamic performance to a great extent."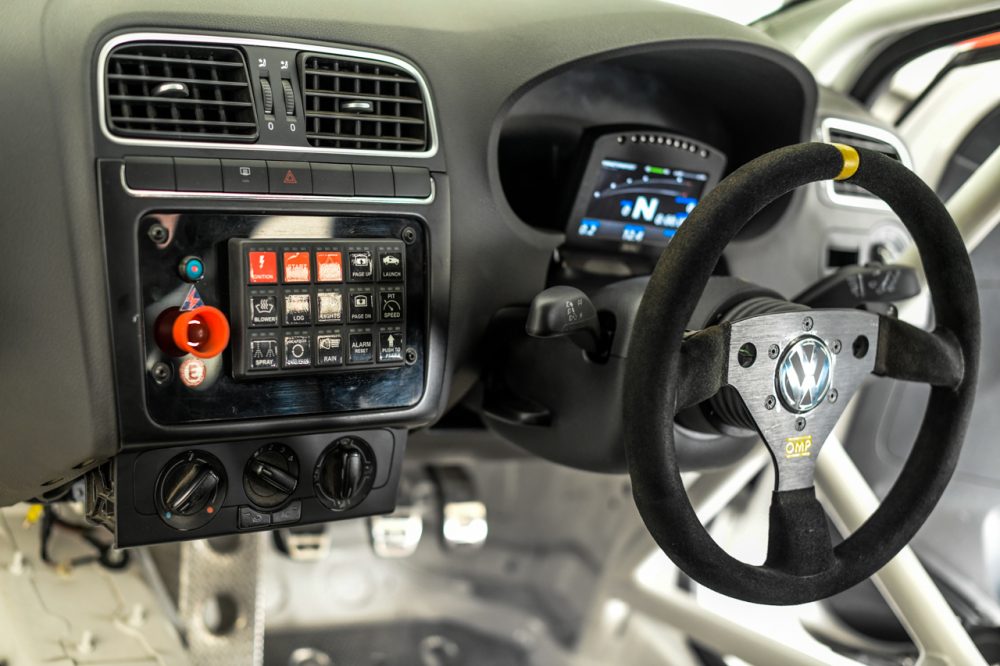 Less than three weeks?! Wow.
You can read more about the car in the April issue of Motoring World. The company has announced that the car is a one-off, but can be bought for track-day use. VW also maintains that in the future, the Winter Project can be adapted for an entry into a variety of motorsport types: autocross, circuit racing, or rallying.
VW Motorsport India started in 2010 with the Polo Cup. That was followed by Vento Cup in 2015, before the company switched to the Ameo for its racing activities in 2017. For 2019, the company will continue with the Ameo Cup.