Italian supercar brand Ferrari has unveiled the new Ferrari Purosangue, its first-ever SUV. But with a name that means 'thoroughbred', it insists that this is a sports car and it is neither an SUV nor a crossover. The car is the first four-door, four-seater model of the brand, which stays true to the brand's sports car legacy. The new Ferrari Purosangue goes up against the likes of the Lamborghini Urus, Porsche Cayenne, Aston Martin DBX, Bentley Bentayga W12, and Maserati Levante.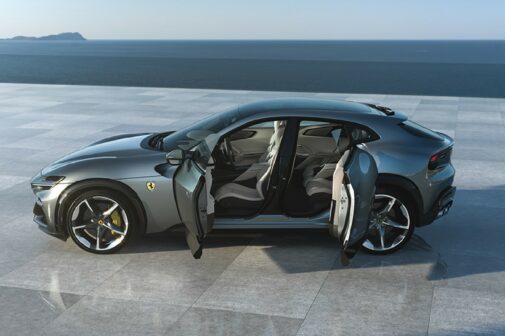 The Purosangue features a 6.5-litre naturally aspirated V12, which gives out 715 bhp and 73 kgm of torque. Power goes to all four wheels using a 2-speed front power transmission unit along with an 8-speed dual-clutch gearbox for the rear end. This further renders the car capable of doing zero to 100 kph in 3.3 seconds with a top speed of 310 kph.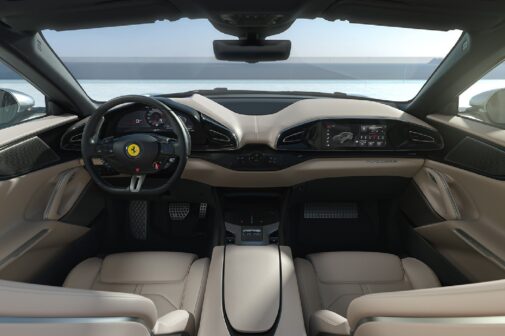 The Ferrari Purosangue features 22-inch rims up front and 23-inch rims at the rear. The rims clad in low-profile tires get ceramic brakes providing superior stopping power. With a four-door configuration, the Purosangue also features the first rear-hinged back doors, much like the ones found in Rolls Royce. A detailed look into the design portrays lines and dimensions that don't necessarily scream SUV. It is also easy to notice the hints of Ferrari's previous cars, like the F12 Berlinetta and the SF90 Stradale.
The deliveries of Ferrari Purosangue will commence in Europe by the second quarter of 2023. With no official announcements on when the car will hit the Indian shores, it is expected to arrive by the end of the next year. It will likely command a premium of Rs 6 crore, based on the pricing revealed for the European market.