Blaupunkt has launched two new head units, namely the Osaka 760 and Monte Carlo 750, both of which are compatible with Apple CarPlay and Android Auto connectivity suites. The former is priced at Rs 34,990 and is specific to Toyota cars only while the latter is a universal-fit, 2-DIN unit and is priced at Rs 29,990.
Both units feature a 6.75-inch touchscreen, bluetooth, and the ability to use some of the existing features: input for reverse camera and ability to use steering controls. In addition, audiophiles will be glad to know that regardless of the model you choose, there's FLAC playback, a sub out, 4-channel pre-amp out, 24-bit D/A convertor, and 4×50 watt max power.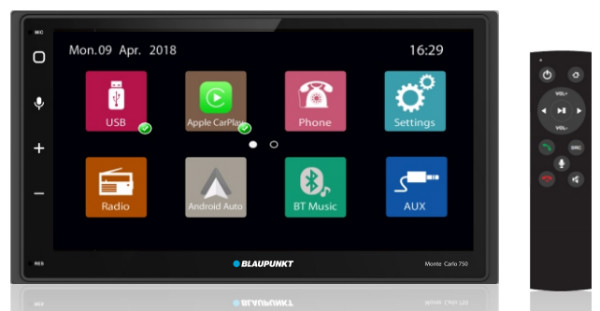 The Osaka 760 nudges ahead with a 10-band equaliser but gets only one rear USB. The Monte Carlo 750 has two USB ports at the back, a 3-band equaliser, and as mentioned earlier, can be fitted to any vehicle with a 2-DIN slot.
Blaupunkt India's MD, Pankaj Jagwani said, "We are very excited to unveil the launch of our first ever Android Auto and Apple Car Play audio systems. Osaka 760 and Monte Carlo 750 are our latest models in our extensive line up of radios we offer in India. With our German heritage and design capabilities, we have no doubt that these two current models will help elevate the overall user experience of the end user."