The all-new Grand Vitara marks Maruti Suzuki's full-hearted foray into what is the hottest and most intensely-fought segment in the country – the midsize SUV. Detractors may say it is too late in the game for a new player, but Maruti Suzuki doesn't take truck with naysayers, and is foremost among those that are setting a new trend.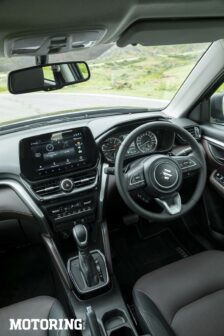 For a long time, the crown of the midsize-SUV segment has been fought over by players that are, in a sense, evenly-matched. They all have something in them that the other doesn't, whether it's comfort features and in-cabin technology, or a fun-to-drive manner. Enter, the Grand Vitara — a superb proposition for any type of buyer. One can consider the SUV as an X-Factor, a powerhouse that has already turned the tide in its favour. Years from now, it's very likely that we will look back at the Grand Vitara and talk about how it shifted the balance of power.
Democratising Strong Hybrid technology could only have been possible by a market leader like Maruti Suzuki and it is heartening to watch it take its leadership position with the seriousness it deserves. The technology is proven, and has always made sense for the Indian market, but what it needed was a push in the right direction, by the right people. That said, the Grand Vitara is by no means a one-trick pony. In fact, when it's not trumping the competition with its Strong Hybrid tech, it's outmanoeuvring them on their turf, with all the features customers seek in this segment. It's a very well-thought-out product for our market, and the product team behind it should feel quite proud.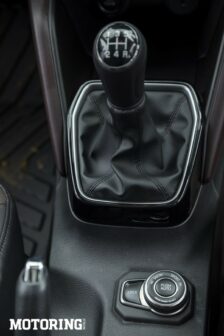 There are a staggering 10 variants on offer for the Grand Vitara, and they are priced starting from as low as Rs 10.45 lakh, going up to Rs 19.49 lakh for the top-spec variant — and that range-topping trim has all bells-and-whistles and comes with an efficient hybrid powertrain. A full-hybrid family SUV for under Rs 20 lakh? What's not to love?! That's not all – there's also an AWD variant — for those who need to (or like to) go boldly where few have gone before.
There are two options to choose from the Grand Vitara's all-petrol portfolio. The first one is the well-known and highly successful K15C engine — a naturally aspirated 1.5-litre four-cylinder unit combined with mild-hybrid tech, which you can have mated to either a slick 5-speed manual, or a 6-speed automatic. Both versions have excellent ARAI mileage figures — 20.58 kpl for the 6AT and 21.11 kpl for the manual. This engine makes 102 bhp and 13.97 kgm of torque, and is more than adequate for the 1100-odd kg SUV. One can choose from as many as eight variants with this engine — three with the 6-speed auto, and including the variant with Suzuki's AllGrip AWD tech, five with the 5-speed manual option.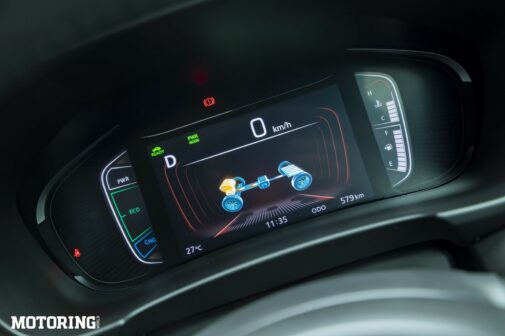 The other powertrain on offer is the 114-bhp full hybrid, consisting of an Atkinson cycle-based, naturally aspirated 1.5-litre three-cylinder engine (making 91 bhp and 12.44 kgm) that is paired to an electric motor that produces 79 bhp and 14.37 kgm. The ARAI-certified fuel efficiency number for this setup is spectacular, at 27.97 kpl. Both variants that come with the Intelligent Electric Hybrid badge are mated to an e-CVT that provides a good balance of performance and refinement.
In terms of driving experience, what you get from this Maruti 'Intelligent Electric Hybrid' is the properly addictive silent drive. With the full EV mode, you get to enjoy your music on that excellent music system, without the sound of an intrusive engine. The setup usually starts up in full EV mode, and the engine will only kick in to charge it when required. There is also a dedicated B mode for stronger braking assistance that helps charge up the batteries during deceleration even more than they normally do.
On the features front, you get a panoramic sunroof, ventilated seats, a head-up display, and a 360-degree camera, among other creature comforts. There is also a pretty nifty digital MID on offer with the full hybrid variants, which displays turn-by-turn navigation, caller details, and a lot more. The panoramic sunroof is a first for Maruti, and lends a premium flair to the overall design, while also providing a roomy atmosphere to the cabin.
The Grand Vitara also boasts of multiple safety features such as six airbags, standard ABS and ESP with hill hold assist, and loads of other necessary kit. It is built on the Suzuki TECT platform, which is used by Suzuki on a lot of global models. Ventilated seats are a necessity for our blazing summers, while the HUD is fast becoming a NEXA special. The Grand Vitara has road presence — it is the right mix of imposing and sporty, and you would not mistake it for anything else due to its large, upright grille, and the thick chrome plate that houses the larger-than-normal Suzuki logo. The tail lights have to be the coolest design element of the car, and we're sure you'll soon get bombarded with Instagram reels utilising them for cool night shots.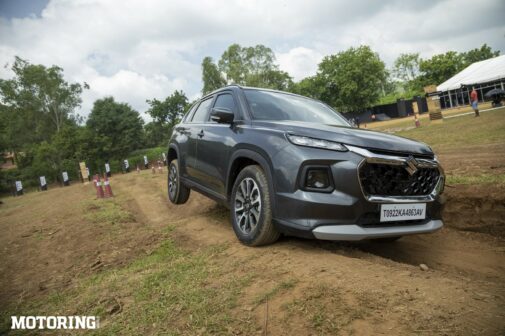 One area its rivals will find hard to match Maruti Suzuki in, is the suspension setup and driving characteristics, which has increased its SUV appeal for the Indian masses. It is confident over any undulations our 'normal' roads have to offer, while offering safe and predictable handling that keeps you engaged in its range of operation.
While the entire Grand Vitara lineup offers brilliant ride quality, the AWD variant on offer is of worthy mention here; powered by Suzuki's legendary ALLGRIP technology, it is the only AWD model in the segment, and does not take those credentials lightly. There are multiple drive modes that actually alter the behaviour of the car, and you can choose from Sport, Snow, and Lock Modes, or you can let it be in Auto Mode, which will take care of nearly any situation for you. If there is one midsize SUV in our market designed for families, but also with the ability to rough it out in off-road conditions, this one has got to be it.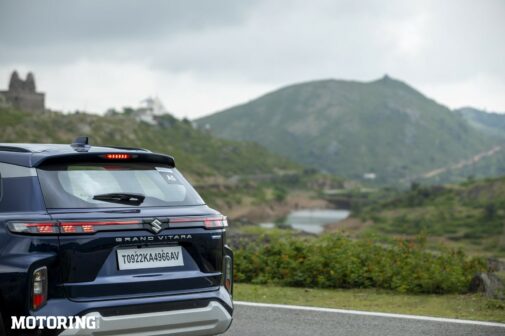 The Grand Vitara may have arrived a little late to the party, but make no mistake that in true Maruti Suzuki style, it has arrived to turn the game on its head. Even a glance at the booking and sales numbers are enough to prove just how well the Grand Vitara, especially the full hybrid variants, have been received. The much-needed hybrid revolution in the country might just have begun, finally. If you think of it in T20 terms, it's like Maruti Suzuki needed 24 runs to win in the final over, and pulled it off with four clean sixes.