Getting to work and back, heading for a holiday, doing a grocery run, going to doctors, or just out for a drive — all these things (and more) are part of our mundane and sometimes dreary life. However, I believe, firmly, that life is about finding some enjoyment in the course of performing the humdrum, and the two vehicles you see here make that claim. The Maruti Suzuki Alto K10 and the Hero Splendor+, both have suffixes that promise something more than their standard counterparts, and to an enthusiast, that's what it's all about.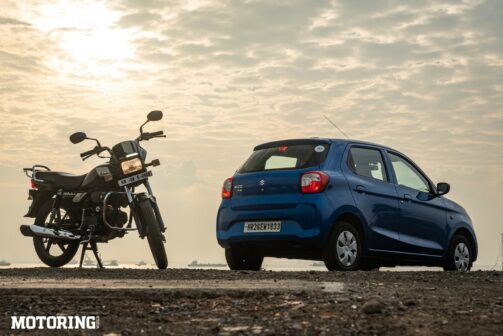 Look at it from another perspective — khichdi is one of the most basic, yet delicious items I can think of, but I wouldn't say no to adding some chicken tikka to add something more exuberant. And that's sort of what we have here. But what I'm trying to determine is whether these are commuters with sporty intentions, or energetic vehicles, masquerading as commuters. Based on their looks, I'd definitely say they fall into the former category. After all, they are on the budget side of their respective segments, and are priced at Rs 5.35 lakh (for the top-sec VXI+ manual variant) and Rs 76,346, respectively (both prices, ex-showroom, Delhi).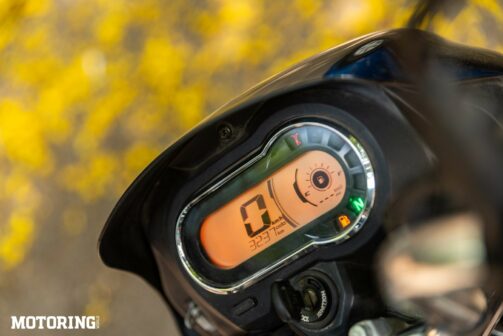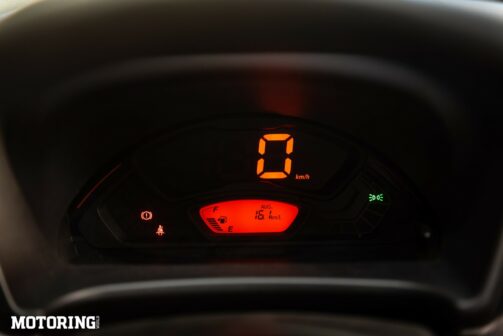 There's no getting away from the basic, yet slightly sporty (thanks to that cowl) commuter-esque design of the Splendor+, but once astride it, there's more than enough kit and the like to make one happy. The seat can take an ample bottom over a long distance in relative comfort (it's a little on the softer side), the handlebar and foot pegs are placed to ensure a relaxed position, and even a pillion could be fine with a decently long journey. Features such as the nicely legible digital instrument cluster, the Bluetooth connectivity and USB charging for smartphones help tremendously when riding in traffic, and definitely add to the slightly premium feel of the Hero. That new LED DRL atop the headlight looks a bit out of place, but I have to admit, the Splendor+ exudes a spartan, yet attractive look.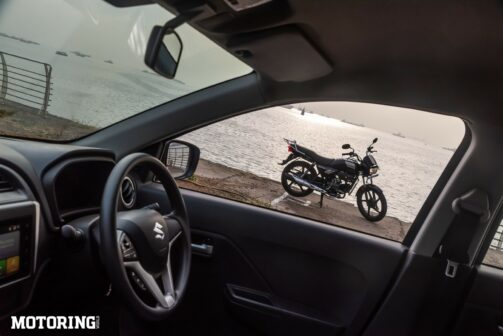 Meanwhile, the Alto K10 comes across as an adorable budget car. That cutesy kei car design does draw the eye, and it's only at the rear that you can tell just how far on the budget side this vehicle is. Typical of Maruti, there's enough in terms of kit to keep it relevant in its segment — from the touchscreen infotainment to the front power windows — though overtly spacious the Alto K10 is not. This is a car that can carry four, but honestly, it's best used for the front seats, which are quite comfortable, despite not being that adjustable. What this means, for both, the Hero and the Maruti, is that they tick all the right boxes for anyone looking for a basic commuter.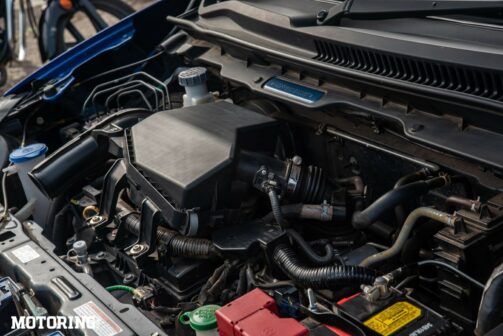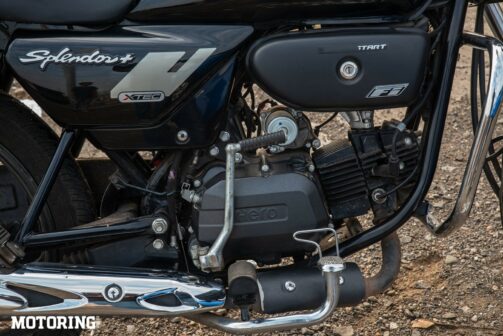 What makes them truly enjoyable, are their respective powertrains. In the case of the Splendor+, that 97.2cc engine is quite sprightly, and with just over 200 kg to lug around (that number includes my portly 85 kg frame), the 7.9 bhp and 0.8 kgm of torque are more than adequate. In fact, I found myself pulling ahead of traffic more often than not, and the nimbleness with which it performed that function was quite exhilarating. However, when it came time to come to a halt, I did wish for a disc brake at the front — the drum-drum setup just does not match the rest of this bike's sporty character, which definitely felt like a chink in its otherwise impenetrable armour.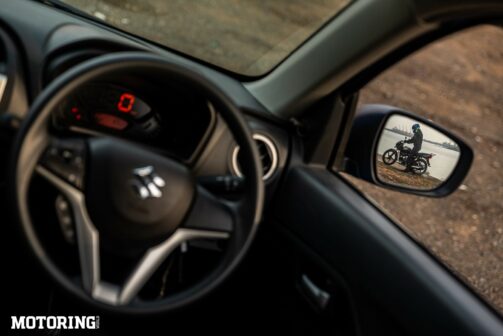 Starting up the Alto K10 is always a bit surprising — it almost seems like there's something under the bonnet that shouldn't be there. The idle is quiet, but give the 1.0-litre engine the beans, and you get quite an enjoyable three-pot thrum, especially after the 4000-rpm mark. I've said it before and I'll say it again, 'this 66 bhp naturally aspirated engine could be a proper firecracker, if it's given a more free-flowing exhaust, and maybe an ECU remap to take away some of Maruti's penchant for mileage figures. However, I have to admit that is one of the reasons why it's a best-seller — even after a few hours of chucking this car around corners, doing multiple high-speed runs, and basically revving the pants off the engine, the fuel-efficiency figure didn't drop below 14 kpl.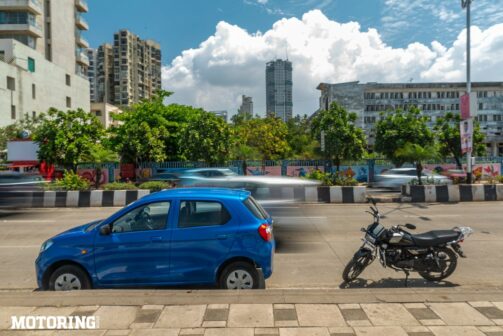 And that leads me perfectly to the Splendor+, and the frankly ridiculous mileage you get from it. I mean, as Keshav had proved just a few months ago, Rs 200 worth of fuel can literally take you all over Mumbai. The Hero's suspension setup also allows one to ride along in comfort, and that's true for the Maruti, too. Both these vehicles prioritise comfort over handling, which is where their commuter roots really do show. Neither is a corner-carving tool, but both will still thrill you if you take one quickly enough.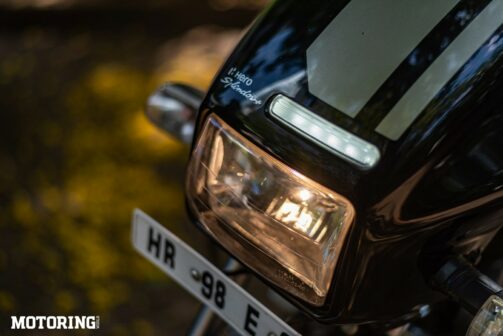 Both their respective transmissions aid their respective engines in being extremely easy to use, and effortless besides. What's more, they are comfortably able to cruise at highway speeds too, with nary a cough or hitch in their respective steps. It's really quite commendable that these two budget vehicles — which are known and bought for the economy numbers — can promise a holistically involving drive/ride. Credit to both the manufacturers for creating something that will get the basics done, and still provide a degree of enjoyment while doing them.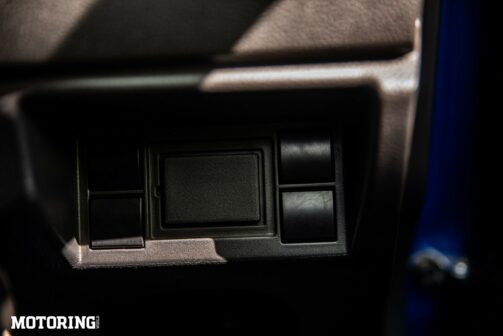 Where the two sporty commuters differ (other than the obvious) is the tyres they are shod with. The Splendor+'s tyres provide more than ample grip in whatever situation, even when you're messing around trying to pop wheelies. The Alto K10's high-profile tyres, on the other hand, do a great job of softening sharp ruts, but they tend to flex under duress. These are definitely not tyres meant for enthusiastically driving through a set of twisties, but for the most part, they get the job done.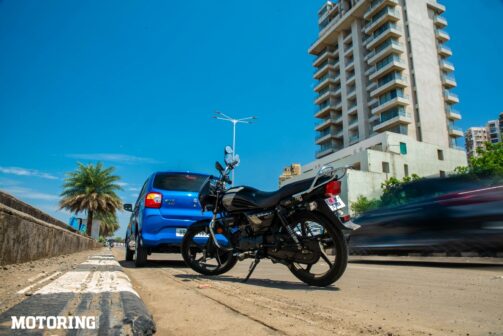 To conclude, I'd say both, the Maruti Suzuki Alto K10 and the Hero Splendor+ XTEC are commuters with a sporty side, rather than vice versa. Not that that's a bad thing by any margin. Both have the potential to uplift what can be considered by most a dreary and boring part of life — commuting. And that's what makes both of these vehicles special. How many other cars and bikes, budget or otherwise, can make that claim? I can count them on one hand, and most don't fall into the pocket-friendly category, either. What also makes both these vehicles exceptional is their mod potential. Inexpensive modifications could make both of them reach new heights in thrilling their driver/rider, making your everyday commute, and those on-off long ones, more memorable than ever.
AUTODATA
Maruti Suzuki Alto K10 VXI+
POWERTRAIN
Displacement:
Max Power:
Max Torque:
Transmission:
998cc, I3, petrol
66 bhp@5500 rpm
9.08 kgm@3500 rpm
5AT
DIMENSIONS
L/W/H (mm):
Wheelbase:
Ground Clearance:
Kerb Weight:
Fuel Capacity:
3530/1490/1520
2380 mm
NA
725 kg
27 litres
PRICE
Rs 5.35 lakh (ex-showroom, Delhi)
MOTODATA
Hero Splendor+ XTEC
POWERTRAIN
Displacement:
Max Power:
Max Torque:
Transmission:
97.2cc, single
7.91 bhp@8000 rpm
0.82 kgm@6000 rpm
4-speed
CHASSIS
Type: Tubular double cradle frame
BRAKES
F/R: 130-mm drum / 130-mm drum
TYRES
F/R: 80/100 R18 / 80/100 R18
DIMENSIONS
L/W/H (mm):
Wheelbase:
Ground Clearance:
Seat Height:
Kerb Weight:
Fuel Capacity:
2000/720/1052
1236 mm
165 mm
785 mm
112 kg
9.8 litres
PRICE
Rs 76,346 (ex-showroom, Delhi)