These are good times to be an Indian car industry enthusiast, because finally customers are not simply talking about but also deciding on their next car on the basis of safety. This took long enough, but the winds have finally shifted and this can only benefit buyers. This tectonic shift has also arrived at a time when the typical Indian customer is also demanding products that suit their family's recreational needs. The age of practical, sensible, stylish and modern family movers might just be round the corner — and it's been nicely kicked off by the Carens. Historically, this segment and the volumes it has achieved have never really done justice to its potential. The Carens that we had the pleasure to fully experience for a few days seems set to change that.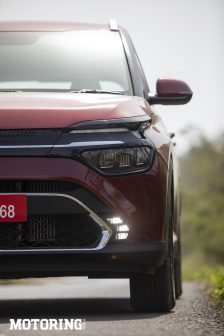 One reason this segment (for private buyers) hasn't exactly been on fire is that this category of cars isn't considered desirable. This is where the Carens takes over — it takes the ethos of the good old family mover and transforms it into a modern six- or seven-seater recreational vehicle. One look at it and you know this is a vehicle that will occupy pride of place in any garage. A modern design, enough chrome to accentuate it and its unique positioning lends it a certain distinction that matters in the segment.
Most importantly, the Carens has hit the ball clean out of the park with its incredible suite of safety features. Kia is offering six airbags, rear disc brakes and a tyre pressure monitor as standard on the Carens. These put the Carens in a league of its own in the three-row family vehicle segment. That's not all — you also get ABS, BAS (Brake force Assist System), ESC (Electronic Stability Control), HAC (Hillstart Assist Control) and DBC (Downhill Brake Control). These combine to make a vehicle that promises every single drive to be not just about comfort and ease, but truly modern safety as well.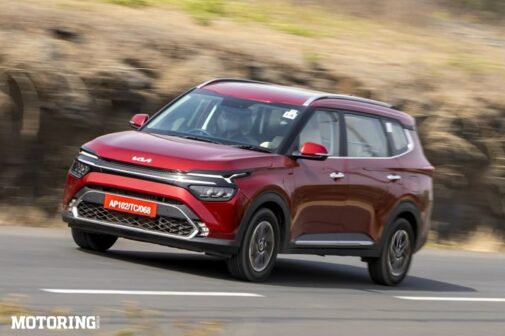 A special mention needs to be given to the VSM, or the Vehicle Stability Management, on the Carens. This lets the Carens effortlessly handle less than perfect road conditions, which might otherwise lead to a loss of vehicle control. The Carens' VSM provides further enhancements to vehicle stability and steering responses in situations like a slippery road, or when a change in the coefficient of friction between left and right wheels is detected. This is one safety feature that truly lays a firm foundation to the Carens' claim of being the safest vehicle in the segment.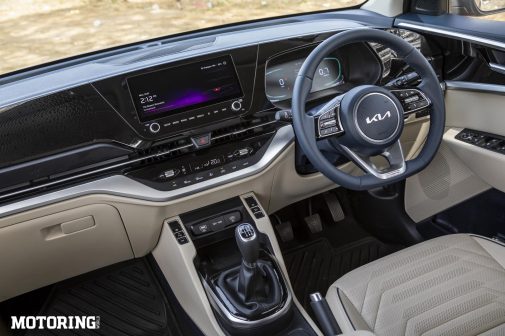 In terms of design, the Carens certainly gets a lot of attention, with its sharp headlights an instant point of discussion. Then there is the clean yet detailed tail end which, combined with the sporty front, lends it a modern and premium air. The design has enough muscle to have a strong road presence, which is a significant factor in this market. The large, clean glass area all around, with the neat horizontal lines on the profile, make the Carens feel much larger than it is. The 2780-mm wheelbase bestows it with incredible space inside the cabin.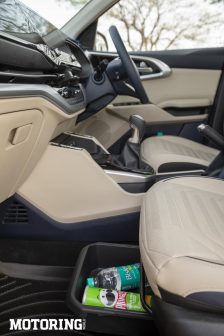 Another reason the Carens will connect with the modern Indian family is the long list of features that Kia is offering in it. You get a superb Bose audio system, Kia's connected-car tech, 64-colour ambient lighting, auto climate control, cruise control and a unique electric-seat tumble for the second row of seats. The 10.25-inch touchscreen infotainment system is fast to respond and easy to use, too.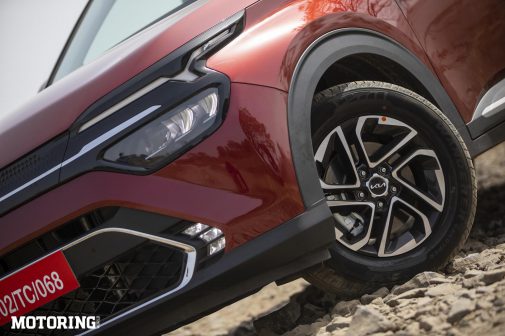 We found the Carens to excel in the comfort aspect as well. In all honesty, no other vehicle in this segment is as easy to live with as this one. Rear-seat passengers (specially the elderly) will love the easy ingress-egress into the second and third rows; the front row of seats too are extremely comfortable and ergonomic. Even the last row occupants will find a nice space to spend some time in, and the amount of leg, shoulder and head room in the entire cabin is top notch.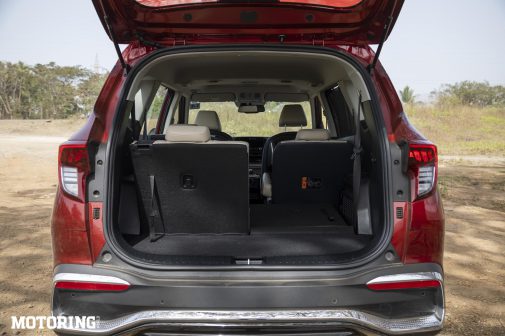 The Carens has also, admirably, taken the family comfort responsibility seriously, with both the handling and the suspension tuned for it. It doesn't matter if it's a short traffic-heavy trip or a long highway haul with all aboard — the Carens is a supremely comfortable space to be in. This doesn't mean that it isn't fun to drive — in fact, as long as you remember that this is a family vehicle, its driving experience will always be confident and engaging behind the wheel.
With Kia's proven, peppy and reliable engines on offer, the Carens has a suitable powerplant and gearbox for all needs. The one we had was a top-spec Luxury Plus 1.4 DCT variant, and it gets a great 7-speed DCT that adds further comfort and ease of driving. The performance from the 1353cc, I4, turbo-petrol with 138 bhp and 24.68 kgm is much more than adequate for the Carens, and you are never left wanting for more pep from it. There's also the fact that the cost of ownership of the Carens would be as low as 37 paise/km through its lifetime, which is remarkable (and welcome, given fuel prices today).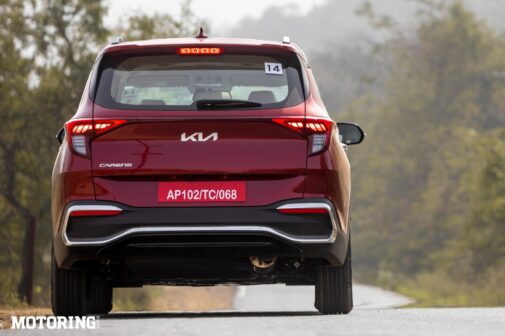 With the Carens, Kia has taken a bold and well-calculated step, which we're sure is going to reflect in the sales numbers. This is a car that has a lot going on for it, and considering the stellar performance of its siblings, Kia knows all too well how to deal with success, which is an extremely important parameter. If you're in the market for the perfect family vehicle, we suggest you meet the Carens — it will likely be the answer you're looking for.