Pondicherry (now called Puducherry) has become one of our favourite destinations in southern part of India. But away from the old-world charm of the French 'White Town', busy streets and markets, the serenity of Auroville, and the variety of beaches, it's home to a thriving culture of surfing. To know more about it, we made a quick trip to the coastal town. And given that 'Pondy' caters to a wide variety of travellers, we chose the multi-talented Hyundai Creta 
for the journey. Off to the flashback-o-copter, Robin.
At times cars like the Creta make it exceptionally difficult to comprehend how they can appeal to almost everyone. But even without spending an aeon behind the wheel, it becomes clear how they do it. With its sedan-like handling, comforting ride, and an ability to cruise at good speeds confidently make the Creta such a fabulous product. The 1.6-litre diesel engine works wonderfully, and the 6-speed manual gearbox just complements it — with smooth, positive shifts. It's hard to find faults in the combination, even when the journey comprises both city and highway use.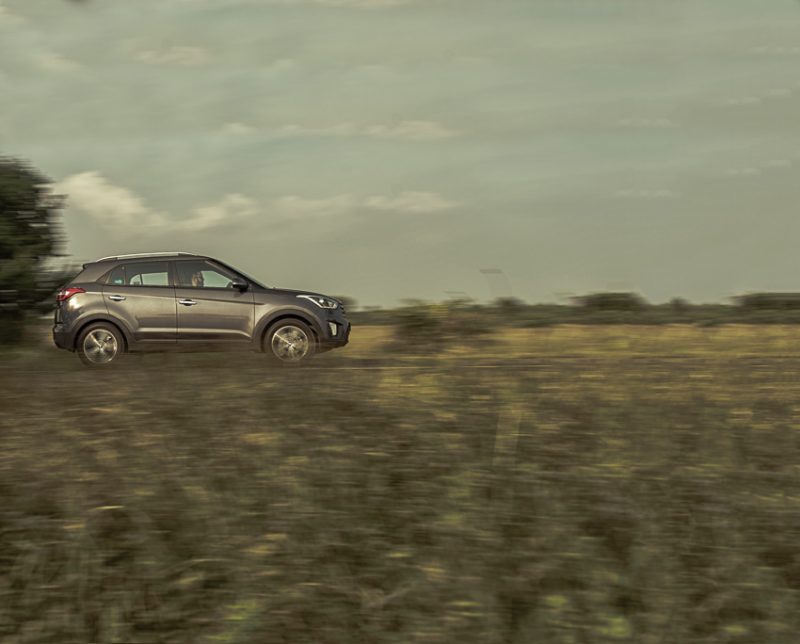 And the roads we took weren't short on variety, either. Picking up the car in Goa helped us gaze at the colourful Union Territory, before joining the Mumbai-Bangalore highway. The long stretches of well-paved highways in Karnataka helped us maintain the momentum. A stopover in Bangalore for the night later, we found our way to the wide roads of Tamil Nadu. As 
we approached Pondicherry, tall trees, greenery, and of course, the ballistic sea made their appearance.
Like the rest of Tamil Nadu (especially areas near the coast), it's best to visit Pondicherry during the winter. Of course, you won't need three layers of clothing, but it's pleasant and far from the borderline-unbearable summer. My advice for travellers is to spend as much time as possible near the White Town if you're looking for peace and the unmistakeable French connection (not the clothing brand). There are a few boutique hotels and home-stays in the vicinity, too. And while not too abundant, the cafes are unmissable, for both their well-cooked food and ambience. And of course there's Auroville, which takes peace and solitude on a different level. Even if you aren't there for long, do make a point of visiting both. The newer part of Pondy, while still charming, is a bit hurried. Elsewhere, there are a few churches, temples, Pondicherry Museum, Aurobindo Ashram, and the variety of beaches.
And one of the beaches in Puducherry is called Serenity beach. With fewer tourists — and at a slight distance from the main city — it stays true to its name. It's also where Kallialay Surf School operates. Run by brothers Juan and Samai, it not only introduces newcomers to the great water sport but also help experienced ones hone their skills.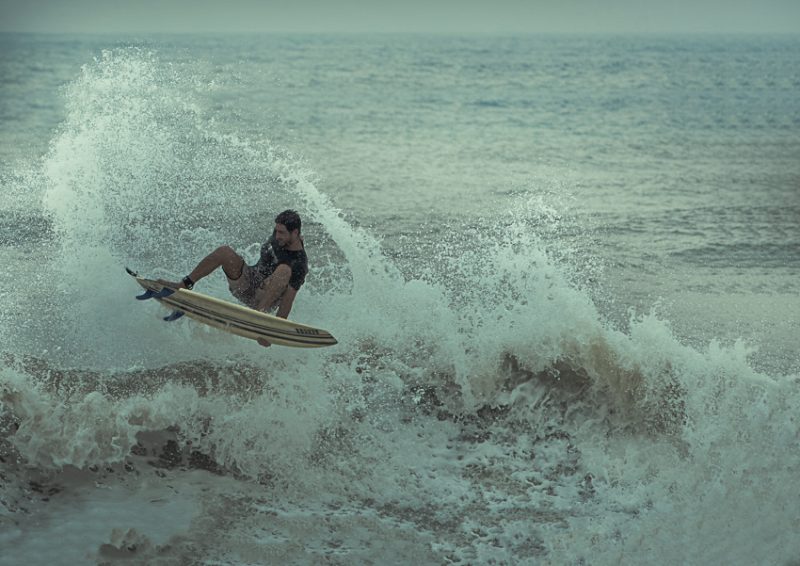 It's hard to believe anyone who has access to the Internet hasn't seen the daring onboard videos of surfers; if you haven't yet, do it right now. It's an exhilarating experience, amplified by the play of waves. It's about learning the art of balancing oneself, riding the waves, and being able to control the surfboard once atop it. The lessons teach you all of that, keeping in mind how well-acquainted you are to surfing. Newcomers and even those who are new to swimming can join, too.
One must get in touch with the school a day prior. That way they can tell you about the approximate timings for the sessions — because that depends on the tide. Private sessions are advised for new learners and kids, while those who want to learn how to surf properly can choose up to a 15-day-long course. There are of course group sessions, as well, if you want to get out there to practise the art.
An introduction session for us started with the idea of getting into water without the surfboard. It's a small radius in which learners get into water, hence it's completely safe and far from the bigger waves. Once acclimatised, getting onto the board, and eventually going with the flow is taught. As one climbs the ladder, things like riding the wave, changing direction, and even a bit of showboating is served on your platter.
It's an activity which with time redeems a lot more than in the start. Just like the Hyundai Creta. It's a formidable buy in the segment. But the more you live with it, the more you start falling in love with it. Its buyers aren't the easiest to please, but with record sales, the Creta has proven itself beyond doubt. For a trip like ours, it handled a variety of difficulties fairly well. And just before you think it's inching towards the mundane, it surprises you with its fine balance.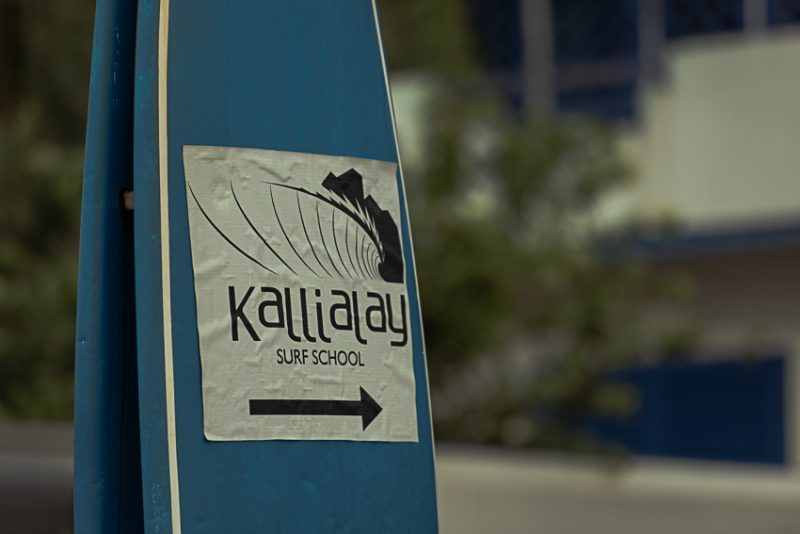 Surfing does that, too. Samai and his brother have been living in Auroville since they were kids. Originally from Spain, the duo have invested a lot of time and effort in making surfing popular. With the sport picking up pace, they've also introduced their own range of highly-acclaimed surfboards. So the next time you're looking for a holiday and don't mind getting a tad wet, Kallialay is just a phone call away. Not that it needs mentioning, but driving to the beach in a Creta will also be a story to remember. Surf's up!
You can get in touch with Kallialay by calling them at +91 9442992874.