Few things are as simple in intent as roads. Or as deeply ingrained in our species' collective consciousness. Even if motorcycles and cars didn't exist, we'd still need air, water, food and roads. The first roads began when ancient humans hunted animals along their paths of travel, and we've been using rough pathways on land for around 12,000 years. Research indicates that proper paved roads began around 4600 years ago in Egypt, and mankind hasn't looked back since. Today, according to the CIA website, planet Earth has 64,285,009 km of paved and unpaved roads. And California's State Route 1 is one of the best of them all.
I've long maintained that India has some of the best roads in the world across a variety of terrain and weather conditions, and there's no place I'd rather be on two wheels or four. But I know for a fact that the rest of the world has brilliant roads to offer, too, and when I found myself in the United States of America in September 2018, I already knew which road I'd point my sight at. No, it wasn't Route 66 or rather what remains of it. Instead, it was the equally historic State Route 1.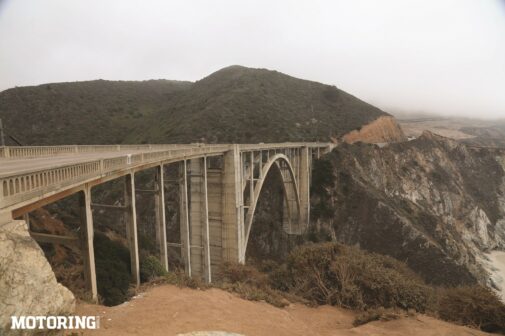 It traces its length along the Californian coast, passing through 12 counties as it does so; its northern end in Mendocino County, just outside Leggett, a single-petrol-pump town with a population of around 150 people; its southern end in Orange County near Dana Point, a surfing destination with a population of around 34,000 people. It goes through San Francisco towards the north and through Los Angeles towards the south, connecting two of the most important cities in America. It runs near a drive-through tree in Leggett, over the Golden Gate Bridge in San Francisco, through the Big Sur range, over flatlands, through Art Deco towns, over creeks, under Los Angeles airport's runways, right through Americana, and straight into the heart of anyone who loves being on the road. And it does all this and more in just 1061 km that it spans each way.
So you see, this road is kind of a big deal, and everyone wants a piece of it; as we drove along, we discovered that it's not just called SR 1, but depending on which section you find yourself on, it's also called the Pacific Coast Highway, the Cabrillo Highway, the Shoreline Highway, the Coast Highway, the National Scenic Byway, the US 101, and many other names given by local towns. The entire highway is also called the Blue Star Memorial Highway in tribute to the US armed forces. It is also designated as an All-American Road. As you can imagine, picking out fridge magnets and other souvenirs along the way was thoroughly confusing.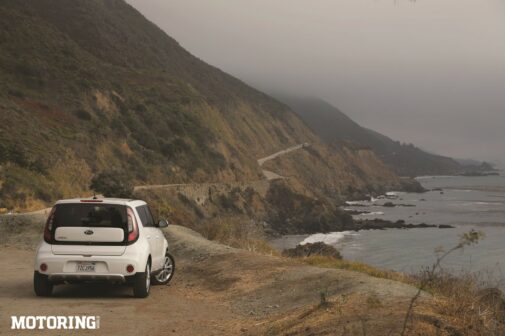 To do full justice to the road and the story it would bring about, I'd originally planned to take along a convertible, and I tried to get everything from a Mustang to an S-Class Cabriolet, eventually even settling for anything that would hold two of us and our luggage. But nothing worked out. Apparently, it was too short a notice for car manufacturers to arrange for cars. Instead, I found myself staring at the rate card of the Avis rental car counter at San Francisco airport. Given how scarily numbers next to the $ sign translate into rupees, I found my choices rather limited, and it didn't take long for me to pick a bright white Kia Soul. Mainly because of its name and the fact that it reminded me of the Suzuki Ignis, one of my all-time favourites.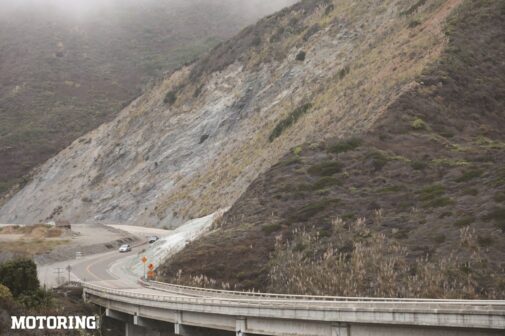 And so we set out, driving from San Francisco airport to the town of Santa Cruz, some 110 km away via SR 1, to stop for the night. The plan was to drive as far down south as possible and head back to San Francisco to spend a couple of days there. Because we only had four days to drive, I knew that while it was possible to cover the entire length of SR 1, we wouldn't get to truly experience any of the places on the way.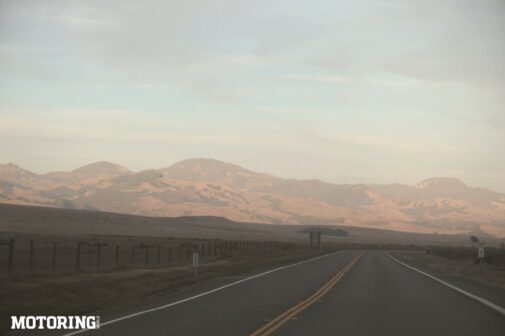 I only had three rules for the drive: stay only at motels — because that's what you do on a road trip in America; visit a pub wherever we stopped for the night — because that's where you get to talk to the locals; and take lots of photographs. Oh, and not get fined for violating traffic rules, but that wasn't going to be a problem. You see, before we began the drive, I'd spent a couple of days blasting around the Californian countryside on the new Royal Enfield twins, so my need for speed was satiated for the next few days. Or so I thought.
You see, SR 1 is as enticing to the right foot as mermaids are to delirious sailors, and the well-signaged speed limits took no time in getting on my nerves. It was like being constantly governed by an overbearing nanny, and from twenty minutes into the drive till I returned the car in San Francisco after four days, it was a test of my limited patience. Fortunately, I managed to scrape through with still some sanity left intact. Just barely, mind you. The first night in Santa Cruz, Google helped us locate a motel which turned out to be manned by an Indian chap. Coincidence, I thought, but it was just the first step of our discovery that all motels in California are run by Indians, specifically Gujaratis.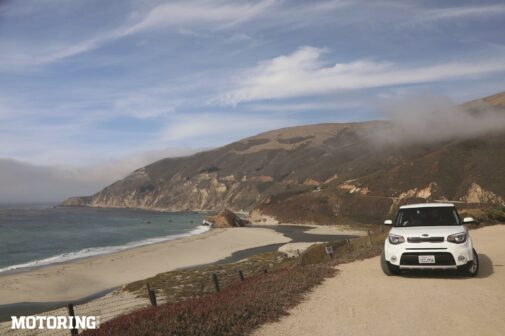 At least all the motels we stayed in on SR 1 carried the air of a Mumbai general store behind the counter. Left me scratching my head, that one did. One chap was nice to us, another in Pismo Beach was downright grumpy and looked rather like he'd love to see an anvil drop on our heads, though he was plenty chatty and pleasant to a group of white men who walked in after us. Racism begins at home, as they say. It was kind of nice, though, that the only unpleasantness on the trip came from an Indian chap. Everyone else we met was warm and welcoming, especially SR 1.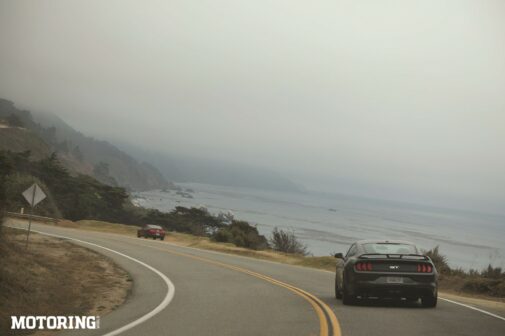 Well, maybe not warm, because it was pretty cold all along the coast, so perhaps it was best that I didn't get a convertible and turn our heads blue in the cold Pacific wind. Sunny California seemed like a myth to be found only in songs and Hollywood movies. Right from San Francisco all the way to Pismo Beach and back, we marvelled at how fast the unpredictable fog would roll in from the Pacific Ocean and turn the already dull mood of the weather into something out of a Murakami novel. It was impossible to believe that this entire area was classified as a drought zone with severe water shortages when it seemed like the heavens were going to open up at any moment. Apparently, it's been like that for 10 years now. Wonder how all that greenery survives.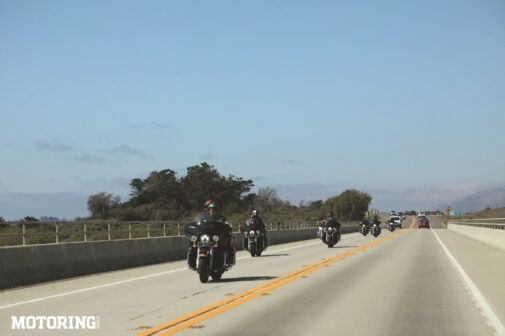 Santa Cruz is a lovely little coastal town with the charm of a carnival. There's the Boardwalk that juts out into the Pacific and its wooden structure is lined with small boats, restaurants, souvenir shops and a low platform for seals to huddle noisily on. After a quick breakfast and a dive into a souvenir shop, we set out on the drive towards Monterey, and I hoped to visit Laguna Seca, the race track with the legendary Corkscrew corner. All along the way, we saw hundreds of Porsches of varying models and generations heading somewhere. Until Monterey, they were driving in the same direction, though after we passed Monterey, they were coming the other way.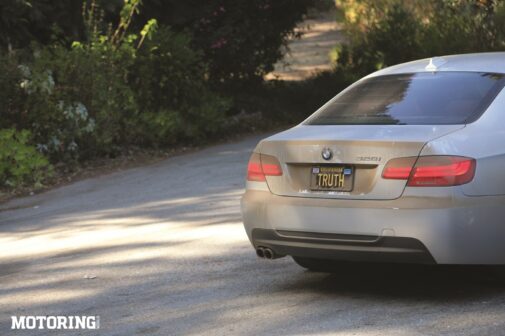 A quick Google search revealed that a Rennsport Reunion was taking place at Laguna Seca. It also meant that we'd missed the turnoff to the track and overshot by quite a distance, so we decided to hit Laguna Seca on the way back. Hopefully, the Porsches would still be around. We saw pretty much all models of the 911, the Boxster and the Cayman, most in various motorsport liveries, and even a 914 and a 944 on the road. We missed the turnoff on the way back, too, of course. Unfinished business is yet another characteristic of road trips, it would seem.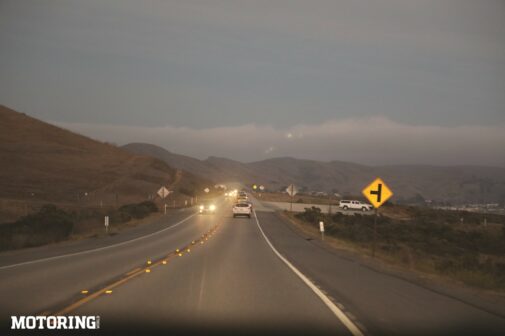 We rolled on, eyes always searching for speed-limit signs lest we have a run-in with Johnny Law. The good thing was, SR 1 mostly seemed to have people who wanted to be on the road. No one was in a hurry to get anywhere, and the road itself was the reason. You see, by now we'd gotten onto the Big Sur section, one of the earliest constructed stretches of SR 1 dating back to the early 1920s. Very often the road cut through mountains and I later learnt that these gaps were made using surplus WWI explosives, while cheap labour for building the road was acquired from prisons. War and crime combined to make one of the most beautiful roads in the world. And all along the road, I saw the cars that I'd originally wanted for the drive.
The Ford Mustang has to be the official car of California. We saw so many of them, our Soul felt like an exotic on those roads, though there were a fair few of those as well. Running behind the Mustang were the Chevrolet Camaro and Corvette, and the Dodge Challenger. And then there were various SUVs that'd make Mumbai houses look even more like matchboxes. Among motorcycles, almost all we saw were Harley- Davidsons, all marching along in rigorous formation, far too serious for their own good. No one was having fun pushing their machines, except this one guy on a KTM 790 Duke who wheelied past a line of Harleys plodding along. A row of helmets shaking in disapproval is a mighty funny sight, I tell you.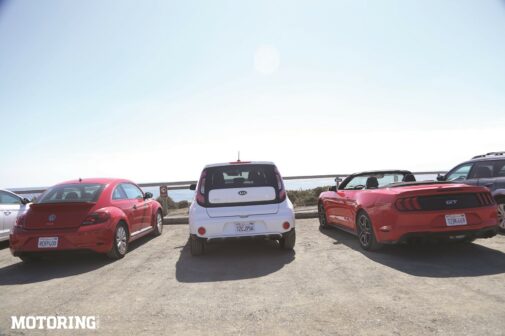 All along Big Sur, we had no network on our phones, so Android Auto wasn't any help. But the road is so well signaged, we didn't need it at all. Indeed, it is possible that the road is perhaps over-signaged. Really, it came to such a level that immediate roadworks, probably ten-minute jobs, had multiple signs placed from 200 metres before. After a while, I half expected signs for a leaf that had fallen onto the road five minutes ago. And just when I was making all sorts of jokes about the signs, we came across one that had a deer pulling a wheelie on its hind legs. Shortly after, we came across a car with its front end smashed and a deer lying dead in front of it. Subsequently, all signage-related jokes were reduced to nothing. Except when one sign indicated that Freedom was 45 miles away, and another that asked us to take exit 46 for Hickey Boulevard. But that was only when we could tear our eyes away from the scenery.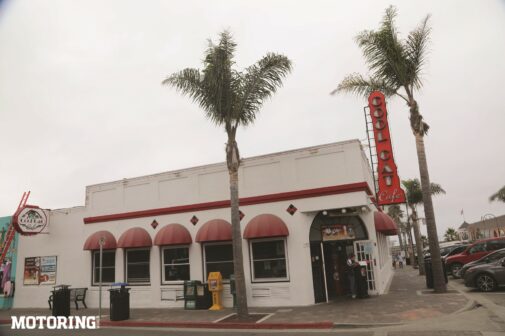 SR 1 was unrelenting in its beauty. Just when you thought it couldn't get any better, it would take things up a notch, and keep doing so until you ran out of daylight. Bixby Creek Bridge is one such example. Completed in 1932, it stands 280 feet high and looks like a gate leading into a mystical land. There are other similar arch bridges along SR 1, but none of them look as surreal as the Bixby Bridge. Then there's the road itself, winding along the coast like a tarmac ribbon placed along mountainsides by a divine hand, all with the purpose of providing the best possible views of the Pacific Ocean.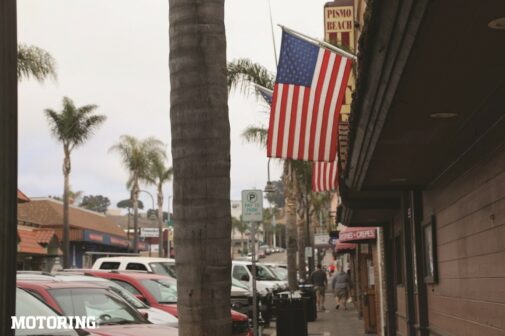 Words simply cannot do justice to it. And so it is necessary to pull over every few hundred meters to take as many photographs as possible with a DSLR, two phone cameras and an instant film camera, only to realise that they don't do justice to it either. The different moods of the road are far too many to accurately capture. Even the colours of the sky, road and water keep changing faster than you can appreciate.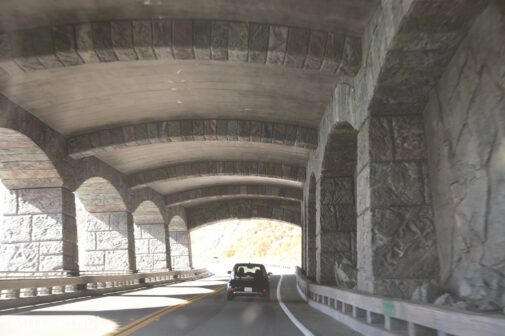 Once we crossed Big Sur, we found ourselves on flatlands all the way to San Simeon, crossing towns with populations less than the building I live in. A place called Harmony with 'Pop: 15' and even that had a sign to point out its existence. On the way, we passed the turnoff the Hearst Castle, a prominent landmark in the middle of nowhere as far as I could tell. It was William Randolph Hearst's home where he entertained the who's who of the time including Charlie Chaplin, Greta Garbo and Winston Churchill.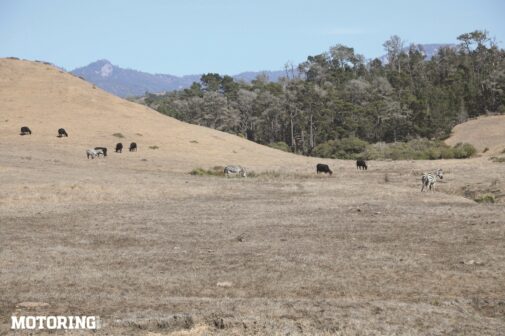 We didn't have the time to make a stop, but we did stop at a place nearby which offered the view of an endless sky. And as we walked around, we caught sight of some cattle grazing beyond the fence that lined the road. I'd read that there are quite a few private ranches lining SR 1 all along the way, in addition to protected forests and government-owned land. So the cattle was entirely expected, but what I didn't expect were zebras milling about with the cows! It turns out that Hearst had a private zoo of sorts in his grounds, and after his death, the carnivores were sent off to zoos, while some of the herbivores were allowed to live on the lands. Zebras, of all things. For a moment there, I swear I started looking for the inevitable lions.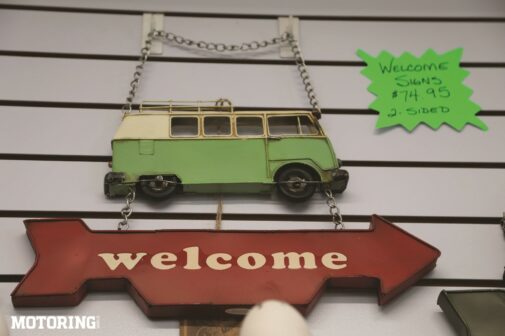 It was already dark when we drove past Morro Bay, another small town which seemed spectacularly placed along a gentle rise next to SR 1, almost all buildings shimmering white in the night-time lights. Finally at Pismo Beach, we parked the car for the night and walked to a pub called Harry's which showed up as a popular all-night place on Google. It was a karaoke night and apparently Pismo Beach's population is made up of singers who never made it to the big time. Every person except one lady seemed to be able to produce magic from their vocal chords, and we gladly sat in silence and took it all in.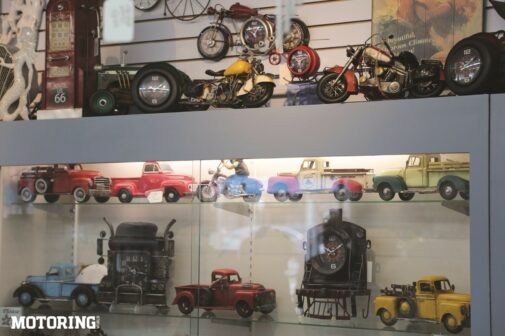 The next morning, we went to the seafront boulevard for breakfast, and noticed that the town looks like the Riverdale in Archie comics. For every new apartment building, there seemed to be an old structure dripping with easygoing character. And, of course, every screen we looked at only showed NFL news. Or as the rest of the world calls it, the wrong football. The entire SR 1 contributes several billion dollars to the state's economy via tourism. I wouldn't have guessed it driving down Big Sur or over the flatlands of San Simeon, and wondered where all that money came from. Until I went shopping for souvenirs and contributed a fair few dollars to those billions myself. My debit card, fed on a diet of rupees, cried out of starvation. I also noticed an obsession with old air-cooled VWs all along SR 1, though this wasn't a surprise considering that California was the centre of hippie culture, and those laidback VWs made for perfect sedate companions in those heady times. The image is stuck; I can even imagine those air-cooled motors wheezing up Big Sur's inclines. It all comes together with beach motifs and neon signs to create an ambience of unforgettable Americana. What a vibe.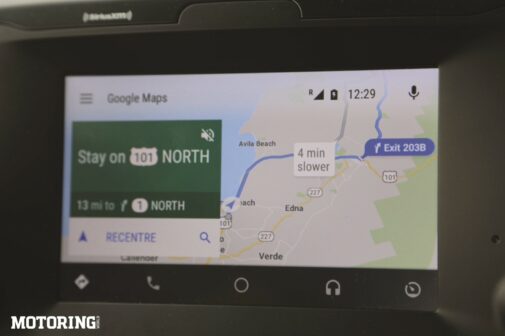 There are sand dunes at Pismo Beach where people take their dirt bikes, ATVs and 4X4s to throw sand in each other's faces. Or at least I imagine that's the case because we heard of the place on our way out of town. In any case, I doubt it's possible to absorb everything SR 1 has to offer even if you have a month. Look at the attractions between San Francisco and Los Angeles, and you'll see all the places we didn't see. In the end, we only drove up and down the most scenic part of SR 1, 200-odd untravelled miles bookending the number on the Soul's tripmeter on either side, one to Leggett and the other to Dana Point. But we weren't there for the attractions — we were there for the road. And which turned out like nothing else we've ever seen. And anyone who's ever been on the road knows that the trip never ends. It just pauses for a bit, and stays there until you return.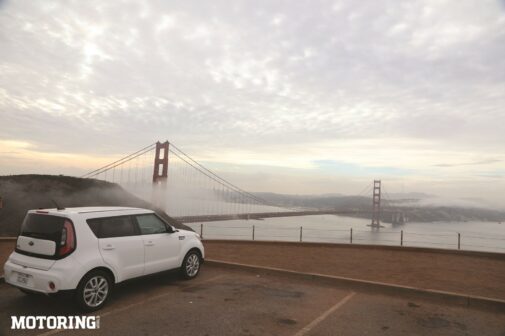 On the way back, it was the same journey in reverse, and a completely different feeling to have the Pacific on our left. A bit like changing the riding position of a motorcycle, if you will. We kept stopping for photographs, and on one occasion we stopped at a place which sloped gently off towards the sea and towards a rocky hill in the water. I noticed the fenced-off ground had some gentle curves that didn't look natural, even though there was grass growing on them. A few moments later, I realised I was looking at a bunker in the ground facing the sea and that the shore was swollen with many more of them.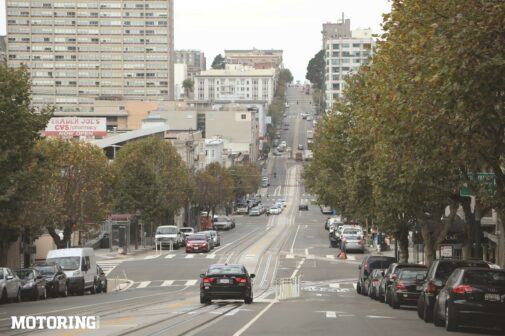 The hill in the sea had several antennae pointing to whatever was in the sky. I don't know how many such places we passed or if there are any more such military installations along SR 1. But it brought another point to my mind. Even today, the Californian coast is mostly desolate beauty for probably one important reason among others — if war ever arrived, it would be fought in this largely inhospitable region, where exist a lovely road, a lonely castle and the odd zebra.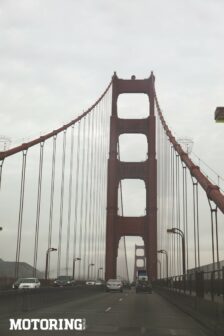 Carrying on, we reached San Francisco before dark, and continued our tradition of visiting local pubs. This time it was a place called Tempest, and it quite reminded me of the shady bars we have in Mumbai. It came close to being the highlight of San Francisco, but then we went to Pier 39, saw the incredible steep streets of the city that had to be the inspiration behind those contorting roads in Inception, and then finally the Golden Gate Bridge across which SR 1 runs as US 101 and continues to its end in Leggett. San Francisco is a cultural hub of the USA and among the many things that symbolise it, the Golden Gate Bridge stands tallest.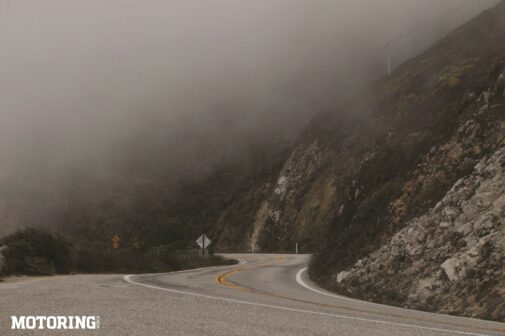 Perhaps it was best that our trip across SR 1 ended at the Golden Gate, a 2.7-km marvel of human ingenuity that overcomes nature's obstacles, a bright-orange contraction of SR 1's essence itself. And also a popular place for people to jump to their deaths, I'm told. The cold morning made the Bridge seem to glow with warmth, as San Francisco woke up in the background. It was yet another surreal sight, this giant structure standing guard over the city, cars passing like noiseless ants over it. It's almost impossible to believe that it was opened in 1937. That's 83 years ago. On the day we were there, it was a fitting end to a phenomenal drive. What a road. Cracks, bumps and everything.
Still, I looked north up Marin County. I felt a pang of almost-guilt because the real end of SR 1 lay further up, 200 miles away in Leggett where a redwood tree stands carved out to allow people to drive through it for kicks. And immediately I felt better because I decided to not rob one of the oldest living things on the planet of its dignity by slotting a car through its trunk. That's not the sort of coexistence we need. What we need is more roads like SR 1, connections that highlight the world we live in, not ravage it. Expressways will take us there faster, but roads like the SR 1 will show us more. Our innate desire to explore will doubtless result in more roads, but we should pay heed to the lessons that old roads teach us. They still have stories to tell if we're willing to listen. And they're not running out anytime soon.
[This story was originally published in our January 2019 issue]