Every once in a while, something comes along that just manages to pique your interest, something different from the everyday mundane, something exciting and intriguing. Sometimes the interesting bits fizzle out upon exposure, while at other times they tend to burn brighter than before. The River Indie has been one such entity, having captured my attention at the initial launch event, after which I have been looking forward to experiencing it, with fingers crossed that it would live up to my expectations.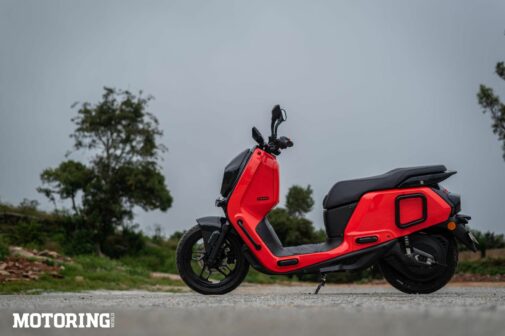 Trips to Bangalore have always been something to look forward to, courtesy of the lovely weather, comforting food, and of course, the innovation in terms of electric vehicles that await me. This time I was to ride the 'SUV of Scooters' as the team from River called the Indie, with a level of confidence that fascinated me. There have been many that came before, claiming capabilities that would simply be too good to be true, and for the most part, that would precisely be the case, but something felt different this time around.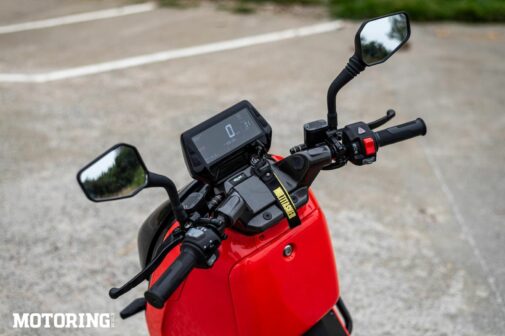 Talking about SUVs, since there exists no standard definition, one creates a visualisation of a tough-looking vehicle with a mean stance, a high passenger as well as luggage capacity, and most of all, the capacity to conquer a wide range of terrain. Make a mental checklist of these points for now. Looking at the Indie, the e-scooter features an unconventional design with twin headlamps, a rectangular tail light and a 6-inch digital instrument console. Like something from the movie 'Wall-E', it looks pretty cute, while simultaneously maintaining a buff stance.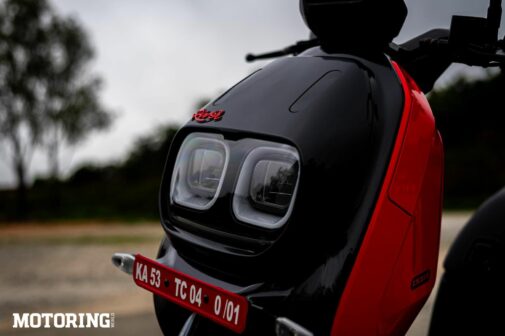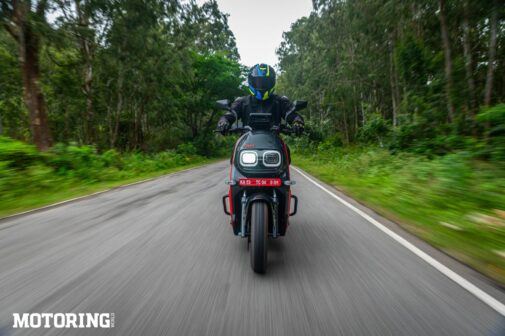 The River Indie does give off a rather utilitarian vibe at first glance, with the built-in crash bars, the rider footrests up front and the pannier stays. A closer look, and the 14-inch alloy wheels, gas-charged suspension setup on both ends, disc brakes and the sharp-looking alloy swingarm hint at a sporty side to this EV. Upon mounting the Indie, it is evident that the EV has been built with a pretty wide demographic in mind when it comes to the rider triangle.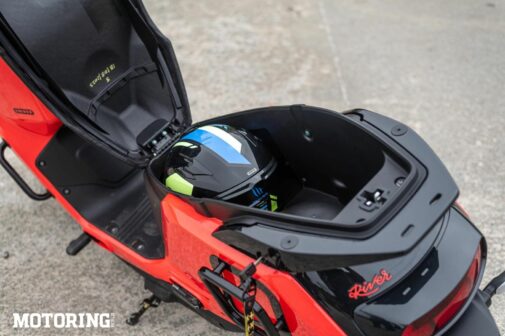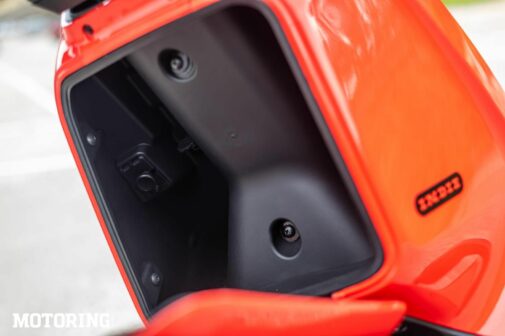 Once on the move, the ride quality is surprisingly comfortable, considering the fact that it is able to absorb a lot of the undulations on the road without translating it to the rider, while still managing to keep the handling sharp and reactive when it needs to be. The throttle management is very sorted on all three modes (Eco, Ride and Rush), and I might even say that it is the most linear and consistent response I have felt on an EV to date.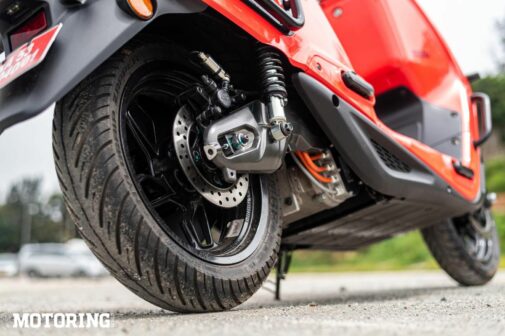 To confirm this, I called on my camera person to hop on behind me and we set off up a fairly steep incline, and the Indie showed little to no signs of strain while maintaining a consistent performance. The braking response seemed on point, with a triple piston calliper on the front, as well as the adaptive regen giving a similar feel as engine braking on an ICE vehicle.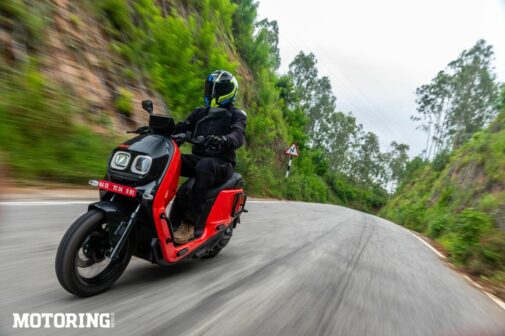 Coming to luggage space, this is an element where a lot of manufacturers give promising numbers while the usable space does not do it justice. On the Indie however, 43 litres of under-seat storage is no joke, and it could actually fit a full-face helmet, with room to spare for a riding jacket and gloves. With an additional 12 litres of space in the front glovebox, it isn't falling short of space at all. Also, if you consider the panniers that can be attached and the footboard luggage space, you have all the space in the world (alright, that's a bit of an exaggeration, but you get my drift).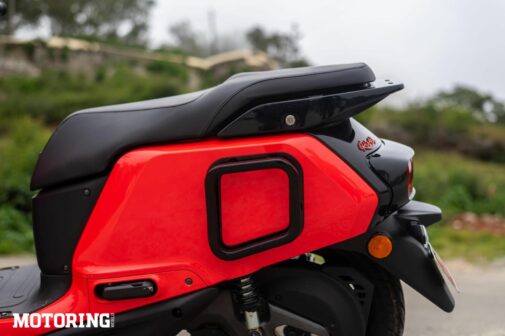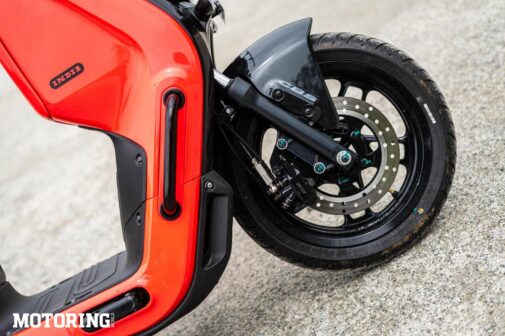 Now, there are a few bits on the River Indie that bothered me, like the few spots on the body where there was a little bit of squeaking between the panels, a few soft spots and the glovebox door being a little flimsy, all pretty easy fixes if they are looked into. The side stand does look a bit odd, in terms of proportion and looks, when compared to the rest of the scooter. There is also a bit of work still happening in terms of the display, which I was assured was going to be completed before initial deliveries start for the first batch at the end of September. Apart from those things, I have nothing else to complain about, which is quite surprising even to me.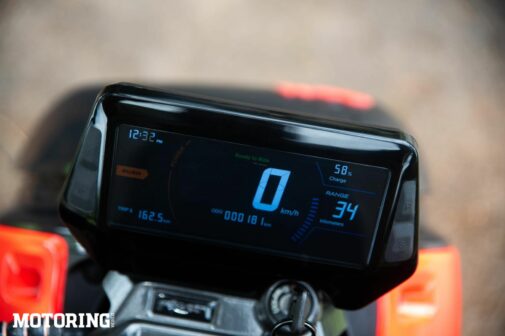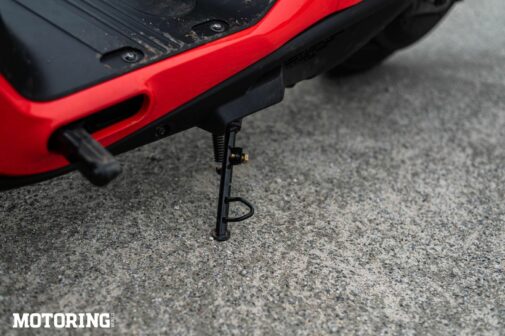 The River Indie is a fun thing all in all, and truly feels pretty solidly put together. It isn't the zippiest thing out there, but it sure is consistent, and not to mention, unseemingly sporty. While River is honouring the Rs 1.25 lakh (ex-showroom) price point for its pre-order customers in Bangalore, the price is set to go up slightly for the rest of us in light of the FAME-2 subsidy being scrapped. As far as that 'SUV of Scooters' tag is concerned, remember the checklist I had asked you to start ticking in the beginning? If you look at it that way, then you probably already have your answer.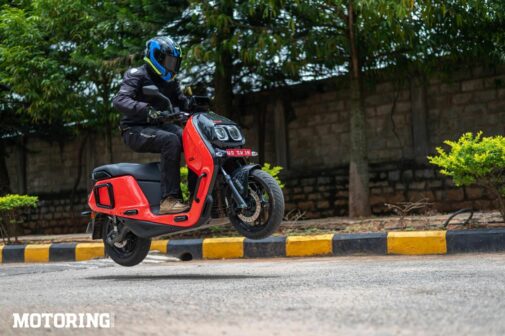 MOTODATA
River Indie
POWERTRAIN
Motor:
Battery:
Peak Power:
Peak Torque:
PMSM type
4-kWh Li-ion-NCA pack
6.7 kW (8.98 bhp)
2.65 kgm
CHASSIS
Type: Steel tubular dual cradle
BRAKES
F/R: 240-mm disc/200-mm disc
TYRES
F/R: 110/70 R14 / 120/70 R14
DIMENSIONS
L/W/H (mm):
Wheelbase:
Ground Clearance:
Seat height:
Kerb Weight:
NA
1365 mm
160 mm
770 mm
140 kg
PRICE
Rs 1.25 lakh (ex-showroom, pre-order)