Ever heard of the Fermi Paradox? You know, the one that suggests that the sheer scale of the universe and the existence of countless sun-like stars yields a high probability that alien life may very well exist. Well question no more, a certain orange hellion has finally descended on Indian soil and it's on a mission; a very fast mission. Of course we've made contact with its older, wilder sibling, the 1290 Super Duke R, earlier. So we kind of knew what to expect. Or so we thought.
Let's just say the 790's a little different. Okay maybe a lot. Its existence in this world from 2018 onward was to bridge the gap between the raging single-cylinder 690 Duke and the blatant V-Twin monstrosity that is the 1290 Super Duke R. But KTM decided to break its own proverbial mould and venture into a parallel-twin dimension that could alter the very fibre of its existence. What are the advantages, you ask? Well, for one, this engine's a lot lighter and more compact than a V-twin, and it's a tonne more refined than a single. KTM's even done away with its signature trellis frame chassis and opted for a lighter, tubular frame with the engine as a stressed member. Now, the question is, does it bear true to its outrageous KTM DNA, or has it lost some in the process?
Aesthetically it remains to be as wild as ever. The 790 Duke could have very well been crafted from a hurtling meteor. Its jagged edges, hunkered-down stance and overly ripened paint-scheme look like nothing other than a KTM itself. From the twin-scythe LEDs on the headlight to the body inclusive sub-frame, the 790 isn't exactly aiming for motorcycling grace and splendour. It appears to be more like a surgical precision tool that's ready to slice through and devastate anything that strays in its path. So yes, 'The Scalpel' nickname just about sums it up.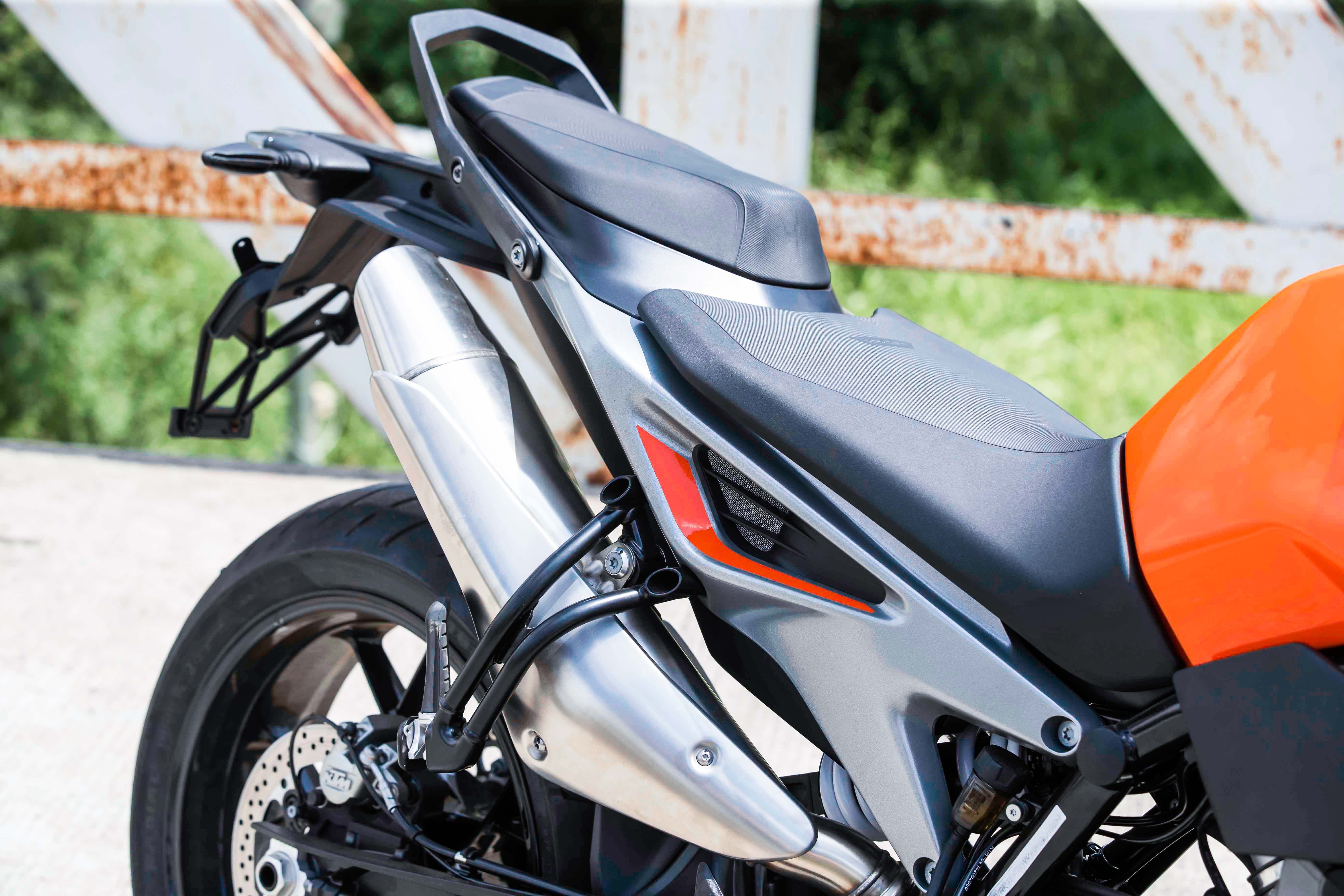 Beneath the surface, there's a whole heap of exquisite hardware and software that ensure it sticks to its performance-driven KTM agenda. The 790 Duke is superbly compact and lightweight. Aside from the more muscular body-work and increased wheelbase, it doesn't feel much larger than the 390 Duke once you get aboard. As a naked should be, the seating posture is engaging without being overly aggressive. I did find it more comfortable than Triumph's Street Triple, so I imagine it'll be a friendlier road bike. It's even got a supremely tight turning radius, which seems to be lacking in other middleweight nakeds.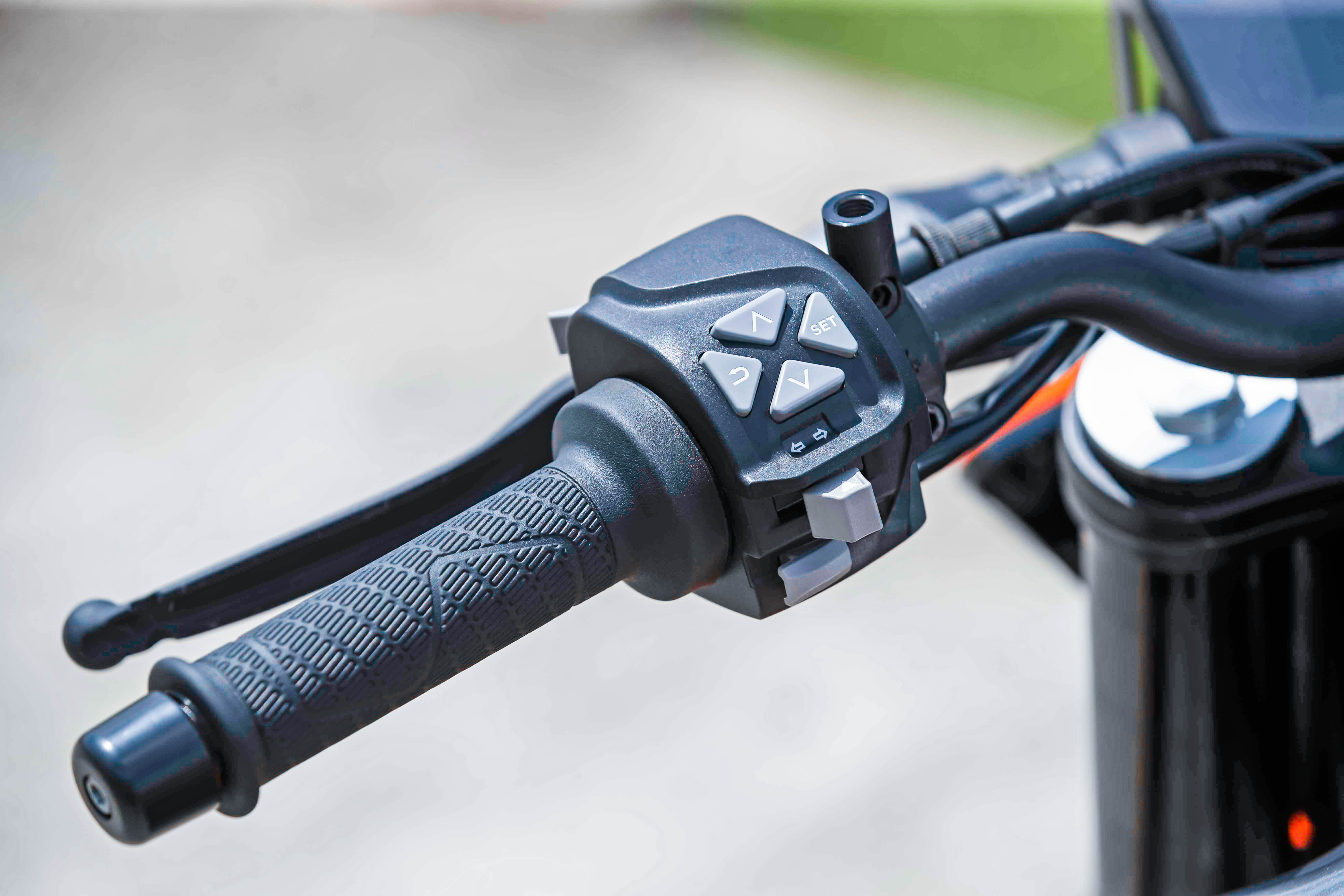 But it's the 799cc parallel twin that makes the magic happen. It gets a lightweight, one-piece forged crankshaft with a 75-degree crankpin offset for an uneven 435-degree firing order. This gives the 790 a V-twin sound and character that reverberates with the Duke lineage. It's also got forged pistons and connecting rods to help with vibration and weight reduction. The DLC-coated finger followers, smaller cam lobes, and a secondary balancer shaft operated by the exhaust cam further compliment this purpose.
And the software, well let's just say KTM took into account every miniscule movement the bike could formulate and threw in something to make it safer, and faster. There's four rider modes that can be tempered as per your will and your skill level. These modes can be accessed from the control panel on the left switchgear. And although the menu is fairly simple to navigate through, I still wish there was a dedicated mode button available.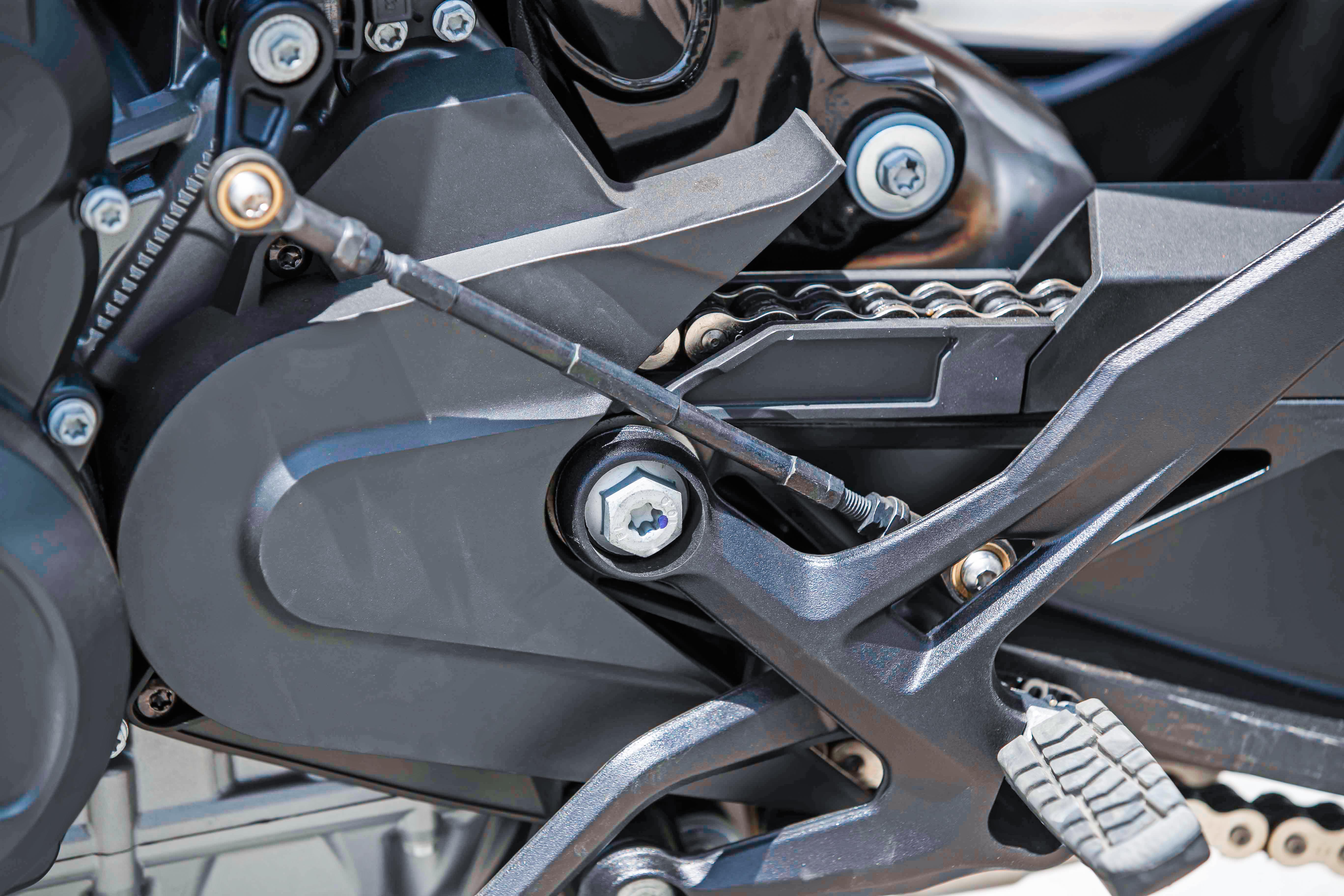 But the fun starts once you switch into Track mode. This mode will allow you nine-levels of traction control, and anti-wheelie can be switched off. There's a bi-directional quickshifter mated to a slipper clutch. This is aided by KTM's Motor Slip Regulation (MSR) system, which acts as an auto-blipper to match engine speed when banging down through the gears. The quickshifter, however, is very sensitive, so you'll need to keep your left foot off the pedal or it will cut power with the lightest touch.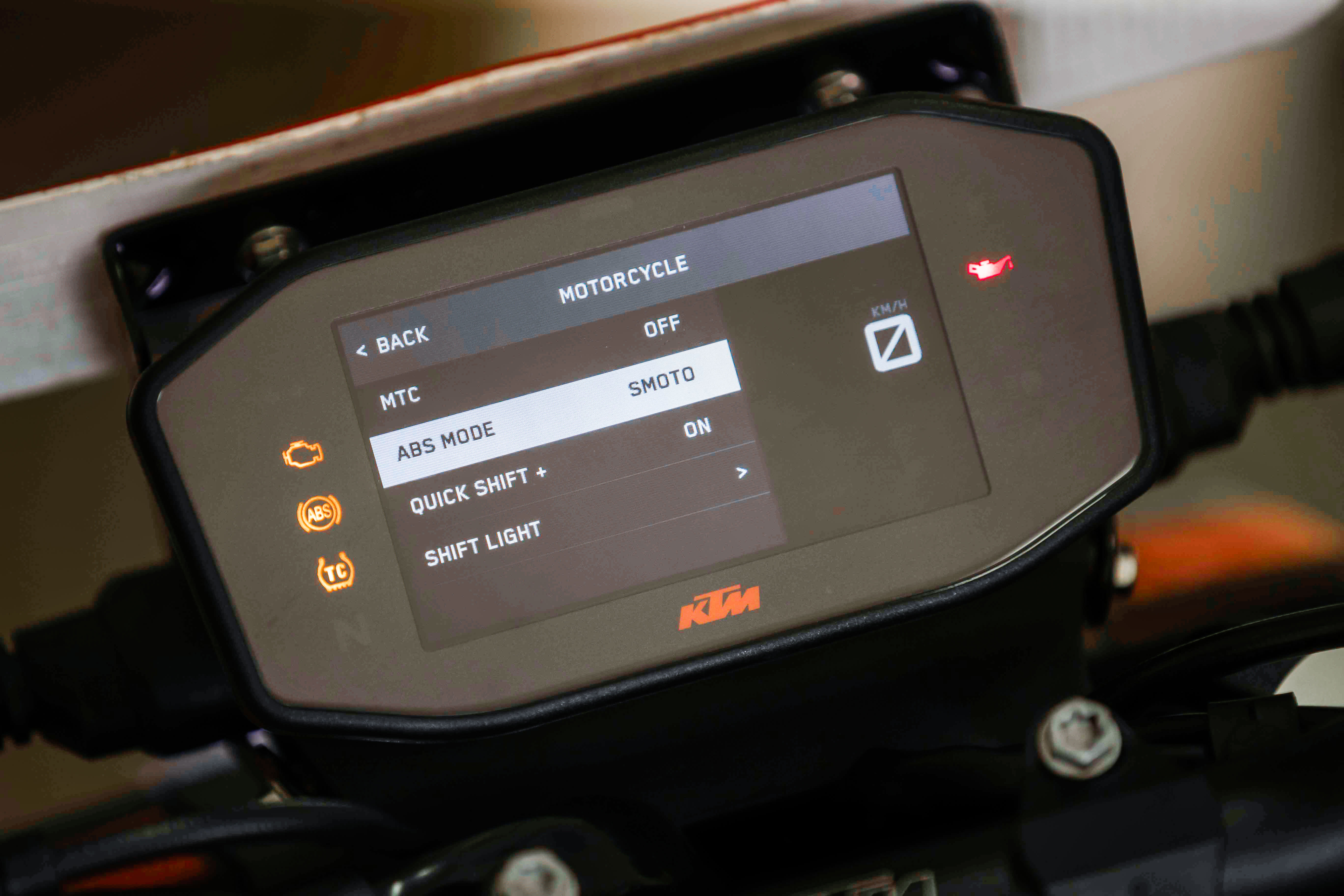 As with all wild KTMs, there's the Supermoto mode in the ABS settings that will keep the front wheel ABS active while the rear's is switched off and allowed to break loose and create all sorts of havoc.  All of these electronic interventions are lean sensitive, which makes the bike smoother and more accurate. You, on the other hand, are given the freedom to be more ham-fisted and get closer to the bike's limit.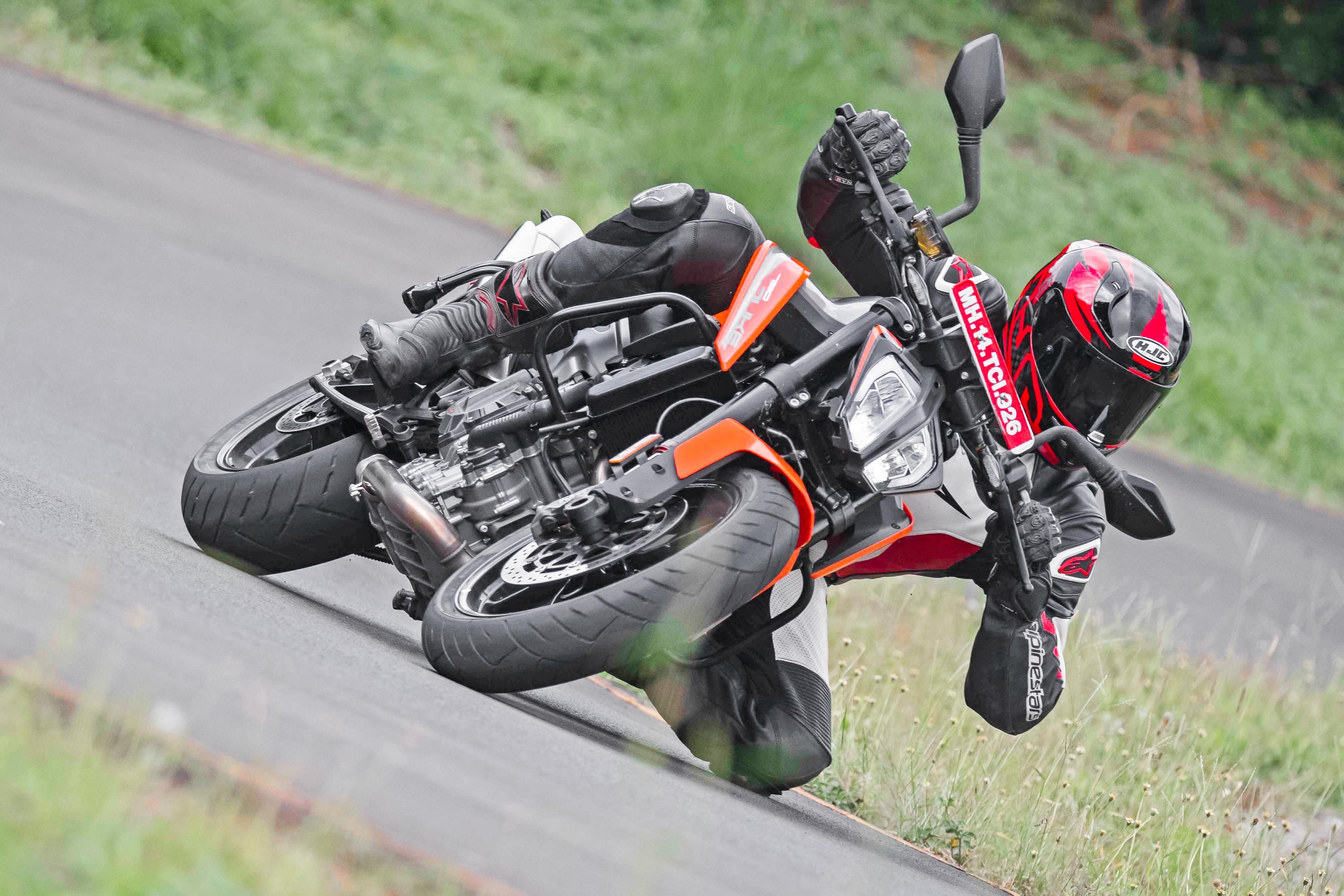 And the limit's where the 790 comes into its element. It is a KTM after all. But to be honest, I was expecting the bike to be a little more aggressive than it is now. I don't mean it's tame in any way. It just isn't as gruff, or raring to bite your head off at the first chance it gets. There's lesser urgency in everything it does, including quick directional changes. But I'd attribute that to the tyre profile. I do think the 790 would benefit from better rubber if you've got a few track-days chalked out. Let's just say the bike's got the KTM lunacy embedded deep within it, but it's just a little more mature now. Everything's a lot more composed and smoother. This includes puttering about in the lower revs.
What will keep your adrenaline surging, however, is the mid-range. In Sport mode, the throttle is crisp and strong, and isn't as twitchy or overly responsive as you'd expect from a twin. Power comes forth in a smooth and predictable manner that will keep you constantly probing for the next apex. And rightly so. The kind of corner feel you'll get from the bike will urge you to go deeper and faster into every corner you encounter. The amount of adjustability on the suspension, however, is quite limited. The 790's fork is a sealed unit with no external adjustment. It uses a progressive spring, which gets stiffer as you get further into the stroke. There's also a steering damper mounted at the lower triple to keep speed-wobbles in check. The rear WP shock is only adjustable for preload via a notched collar on its progressive spring.
Feel from the KTM-branded brake calipers is decent. It isn't as impressive as I've come to experience on some of the 790's rivals. The initial bite is quite strong. But as you get further into the braking process, it does tend to lose feel. It's a good thing, then, that the cornering ABS intervenes almost unnoticeably as you trail-brake. Which does sort of make up for this shortfall.
The long-awaited KTM 790 Duke quite aptly lives up to its 'Scalpel' nickname. If you're a fan of the Orange Brigade, this could be all the motorcycle you'll ever need. But you will need to save up a little longer than earlier imagined. Unlike the 390 Duke, which gives you stupendous performance for a very reasonable price, the 790 keeps things a little out-of-reach for those that imagined this would be a direct upgrade. With an introductory price of Rs 8.64 lakh (ex-showroom), it's a tad more expensive than its inline-four Japanese competition. This is mostly due to it being a proper CKD. It's still cheaper than its European counterparts, though.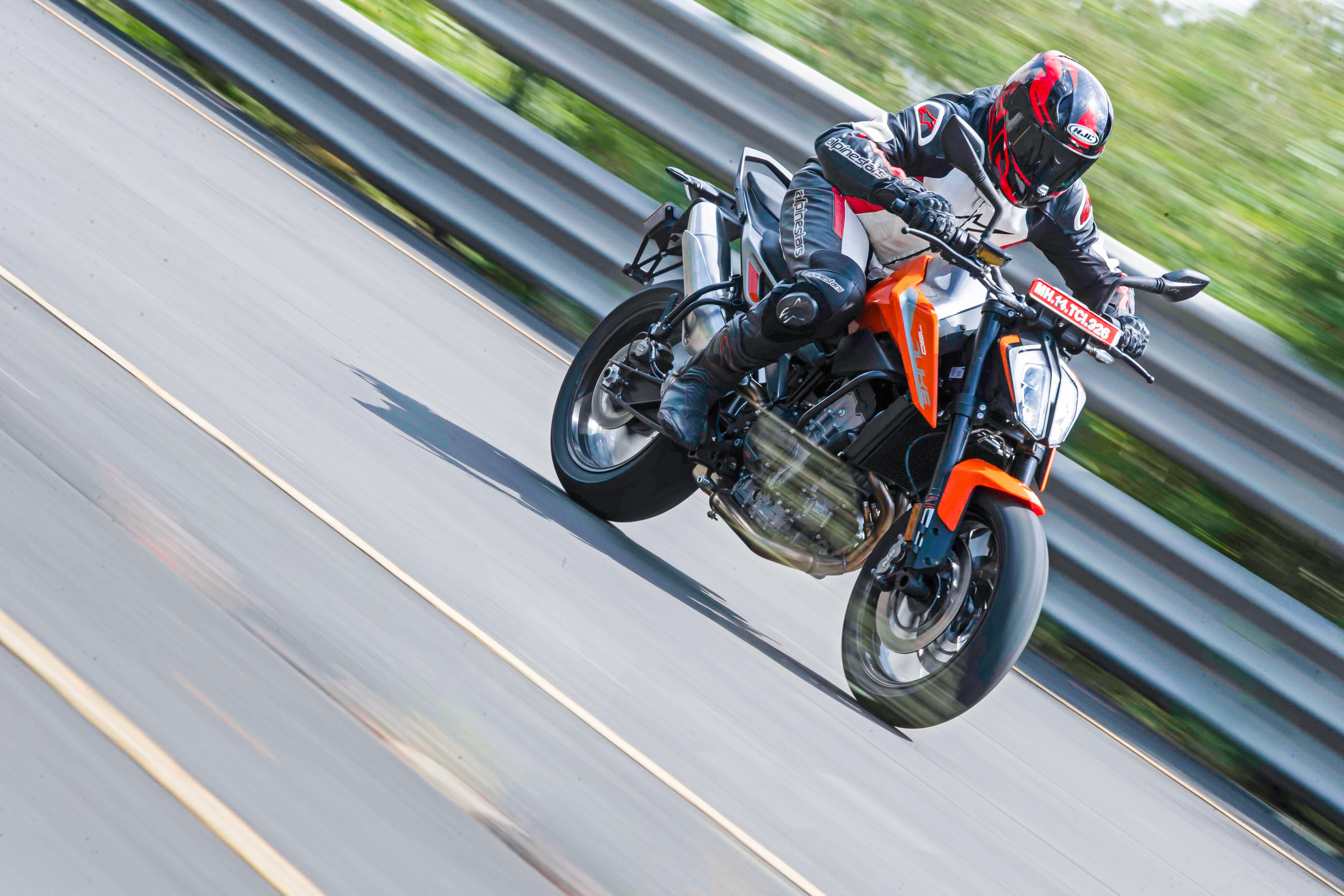 The 790 Duke overall, is an extremely balanced motorcycle. It offers an almost perfect combination of power, weight and handling for what you'd expect from a fun sport naked. Call it a personal choice if you will, but as impressed as I am with the 790 Duke, it's created a real sense of wonder in me about just how much more fun the 790 Adventure will be once it gets here.
MOTODATA
KTM 790 Duke
POWERTRAIN
Displacement: 799cc, parallel twin
Max power: 103.5 bhp
Max torque: 8.87 kgm@8,000 rpm
Transmission: 6-speed
SUSPENSION
F/R: USD fork/Monoshock
BRAKES
F/R: Dual 300mm discs/240mm disc
TYRES
F/R: 120/70-17 / 180/55-17
DIMENSIONS
L/W/H (mm): 2128/NA/NA
Wheelbase: 1475 mm
Ground clearance: 186 mm
Seat height: 825 mm
Kerb weight: 174 kg
Fuel capacity: 14 litres
PRICE: Rs 8.64 lakh (ex-showroom)
PHOTOS Ishaan Bhataiya