This classic motorcycle business is like having a bottle of wine. Rush into it too soon and you are probably not going to enjoy it even a bit. All you are bound to eventually notice are the headaches. I am sure many of you might disagree with me, but unfortunately, that has been my experience on more than a few occasions with classic motorcycles. And wine, too. However, if said wine has aged well, the entire concept takes a 180-degree turn to an experience that I think I know but am still too young to savour.
But then, does that mean that I am not fit to ride a classic motorcycle? Thankfully, the answer to that question comes in the form of modern classic motorcycles that have existed for about two decades now. Yes, that is a lot of time gone unnoticed. But just like any good wine, the genre has only gotten better. There are plenty of examples of modern classic motorcycles that look all old school and pack modern machinery often accompanied by electronic aids. No doubt these are fantastic motorcycles to ride, but they do make the experience probably a bit too hassle-free. And that is exactly the point at which the Kawasaki W800 steps in. This motorcycle is an oxymoron, considering what a bike maker like Kawasaki is capable of doing with motorcycles, but that's what is truly needed if one wants to enjoy a modern classic the correct way.
Before I get to how this modern classic is to ride, allow me to quickly run you through this motorcycle and its history. At the time when Russia and America were too occupied with proving themselves on the aerospace front, countries like Japan and the ones in Europe were busy competing for the title of the most powerful motorcycle in the market. Kawasaki Motorcycle Co, a young brand formed from Kawasaki's aircraft manufacturing origins and by acquiring Meguro Manufacturing Company, laid the roots for the brand's two-wheeled legacy.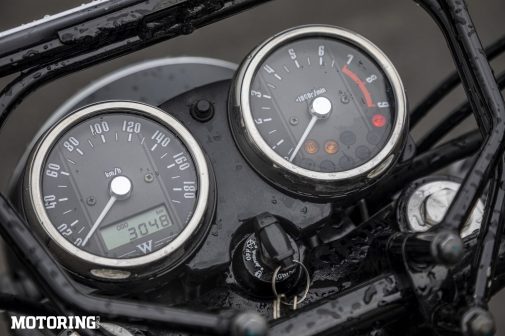 The latter's 30-year experience in building motorcycles and rights to manufacture a copy of the BSA 500 parallel-twin led to Kawasaki developing its own motorcycle, a 650cc twin christened the W1, later followed by the W2 and W3. This is where the modern W800 has arrived from and this heritage earns it the classic tag. First introduced in the 1990s as the W650, followed by a bump up in displacement to meet emissions, the W800 is the closest I have got to riding a classic motorcycle without too much intervention of modernisation.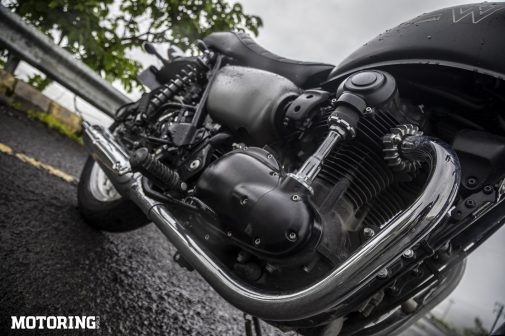 Before I talk about anything else, it is for the W800's motor that Kawasaki deserves a huge round of applause; it feels charmingly authentic and yet is refined to expected Japanese standards. Unlike most parallel-twin modern classics that have a 270-degree crank, the W800 uses a 360-degree crank rotation that is a different experience. You are constantly riding on a tsunami of torque that's present till you peak the mid-range of the engine's rpm band. That's because even in top or fifth gear, I was able to ride the W800 comfortably at 35 kph, and even climb a slight gradient without any complaints from the motor.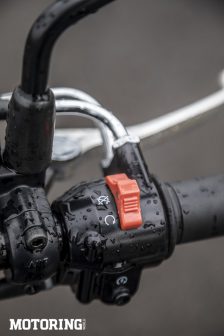 Thanks to the 360-degree crank, the W800 is an immediate reminder of old British twins and their distinctive burble-roar sounds. The peashooter exhausts do proper justice to the motorcycle, although I would have liked them to be less restricted to fully enjoy the sound of the motor. Another unique aspect of the W800's engine is its camshaft operating mechanism. Where more motorcycles have migrated to chains and toothed belts, the W800 makes use of bevel gears for its single camshaft operation, a technology that goes back to the early '30s and '40s, where … such a configuration was used by British brands for their racing or performance motorcycles. That's a unique thing to have on a motorcycle today.
Now, all of that is fascinating, it surely is, but a guy like me could only be convinced to like the W800 depending on how it rides. And I can happily report that it's nothing like what I had expected. Period. Before I got on the bike, I had mentally prepared myself for a rather relaxed experience, chugging along the slower lanes on the highway and for somewhat floppy cornering abilities. And I was so wrong about it all. Yes, it does all of that, but the W800 is capable of delivering a whole lot more — and how. Whacking open that throttle, regardless of which gear I was in, the W800 wasted no time in gaining speed. It is not like it builds speed, but gathers it so quickly that it transforms into an engaging experience.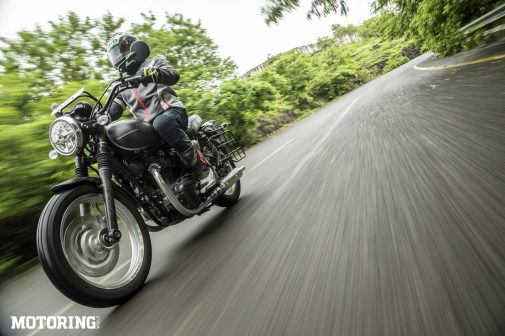 Have a series of corners coming up? No sweat. The W800's steering geometry and seating position might be upright and relaxed, but it didn't shy away from scraping those footpeg feelers at all. The double-cradle chassis keeps things in place until you try to dish out more than what the motorcycle is designed for. Meanwhile, for the anchors, the W800 has discs at both ends which do a fair job of shedding speed. I would've liked more braking performance, but that might just be Kawasaki's way of telling me that I was expecting too much from a modern classic motorcycle.
The other bits like the twin-pod clocks, basic switchgear, handlebar design, ribbed seat, Lucas tail lamp and the teardrop-shaped fuel tank make sure the experience remains as authentic as possible. Yes, I did complain about the same things at first, but slowly came around to recognising the essence of riding a modern classic. The only thing that stands out, in my opinion, is the circular LED headlamp which is slightly large and is too modern to match the bike's overall retro theme.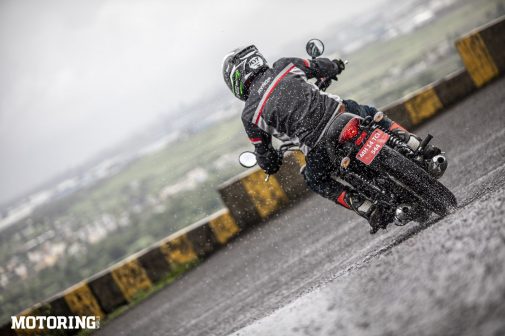 In conclusion, the Kawasaki W800 is a motorcycle that is meant for those who wish to experience what an actual modern classic is supposed to feel like. One may argue that the W800 isn't a true classic as it's still a Japanese motorcycle in the end. But the way I see it, it is the closest that one can get to an old British motorcycle, without the traditional hassles that come with the Queen's motorcycles. Kawasaki has re-engineered the technology of yesterday, ensuring reliability and consistency, but has kept the emotion untouched. I think I'd like some of that finely-aged wine.
AUTODATA
Kawasaki W800
POWERTRAIN
Displacement: 733cc, parallel-twin
Max power: 50.2 bhp@6500 rpm
Max torque: 6.41 kgm@4800 rpm
Transmission: 5-speed
CHASSIS
Type: Double-cradle, high-tensile steel
BRAKES
F/R: 320-mm disc / 270-mm disc
TYRES
F/R: 100/90 R18 / 130/80 R18
DIMENSIONS
L/W/H (mm): 2135/925/1120
Wheelbase: 1465 mm
Ground clearance: 170 mm
Seat height: 770 mm
Kerb weight: 224 kg
Fuel capacity: 15 litres
PRICE: Rs 7.19 lakh (ex-showroom, Delhi)