Coming up ahead was a sequence of corners. With a quick calculation of my entry speed, line and gear, I tipped the F 900 R into a long sweeping left then quickly dabbed the rear brake to get the bike back up and flicked it onto the other side for a tight right-hander, almost scraping my riding pants on the road while at it. With no time to spare, the road turned again to the left where I held part throttle till I crossed the apex, only to whack it open for the long straight ahead. That is what the BMW F 900 R is about in a nutshell.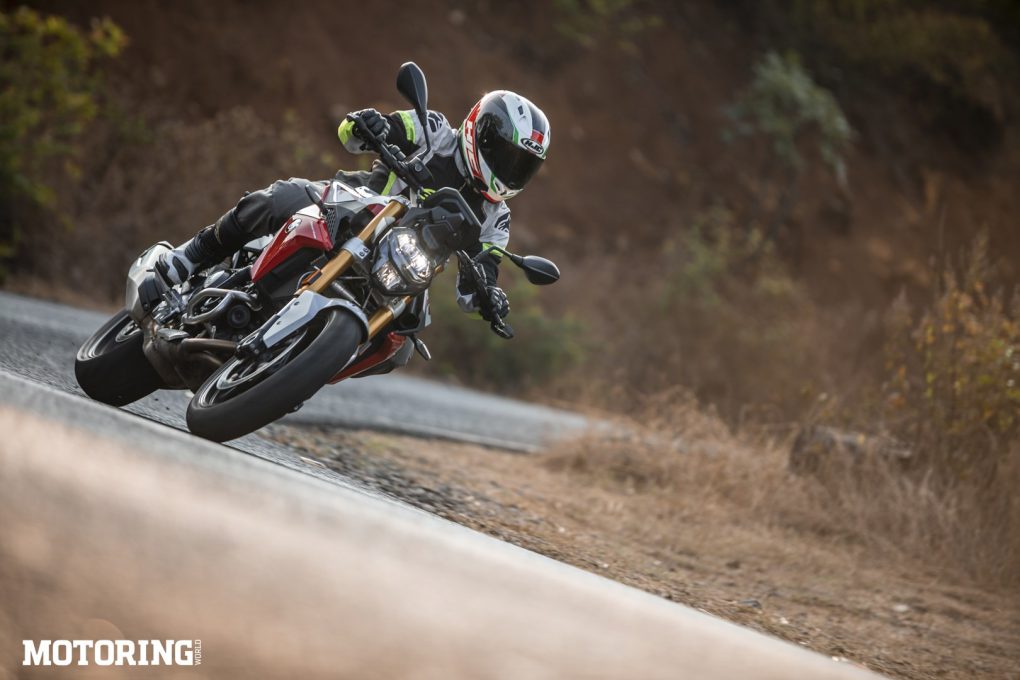 Till now, whenever I have ridden a motorcycle for the first time, I have ended up placing them into one of two categories. First are those motorcycles that are friendly from the moment you get going, allowing you to get acquainted with them very easily. The next are those motorcycles that, no matter how much you listen or try to understand, remain as unpredictable as they can be; you think you might be getting somewhere but it's only a matter of time before they bite you. Recently, I discovered a third category, one that houses bikes which seem difficult to ride at first, but once you commit to them, there is no turning back. They will leave you hunting for opportunities to experience that rush of adrenaline, the relay of confidence-inspiring information and that razor-sharp handling that can switch sides on a dime. The BMW F 900 R is most certainly in the third category, I promise you.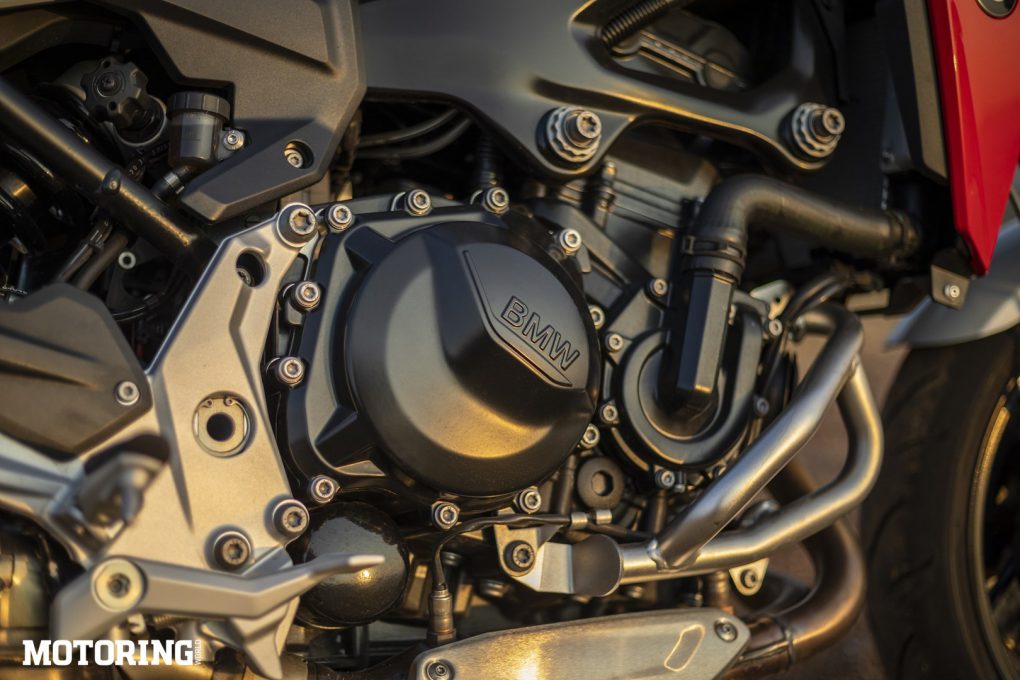 I had ridden the F 900 XR earlier and had instantly fallen in love with it. I expected a similar equation with the roadster as they shared most of the cycle parts, electronics and, more importantly, the frame and the powertrain. You see, the BMW that we all know today for building fast and luxurious cars started off as an aircraft engine manufacturer, and the first vehicle that the company built in 1923 wasn't a car, it was a motorcycle, so the Bavarians know a thing or two when it comes to building bikes. And the F 900 R is not simply an XR sans fairing; it performs differently both in terms of engine characteristics and how it tackles twisty roads.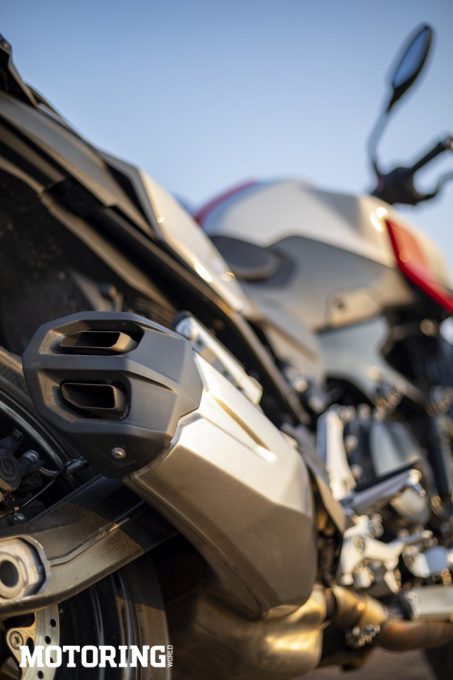 From the moment I swung a leg over it, the first thing that I noticed was its seat. It is wide and has ample room to move around for the perfect position. However, no matter how I sat, the seat's stiffness was challenging and not to my liking. Ergonomically, the F 900 R is on the line that differentiates comfort and commitment. The riding triangle is more forward biased, with a front-inclined wide handlebar and high footpegs. No excessive knee bending here, but a gentle forward lean is needed to properly grab hold of that handlebar. Believe me, you'll need it.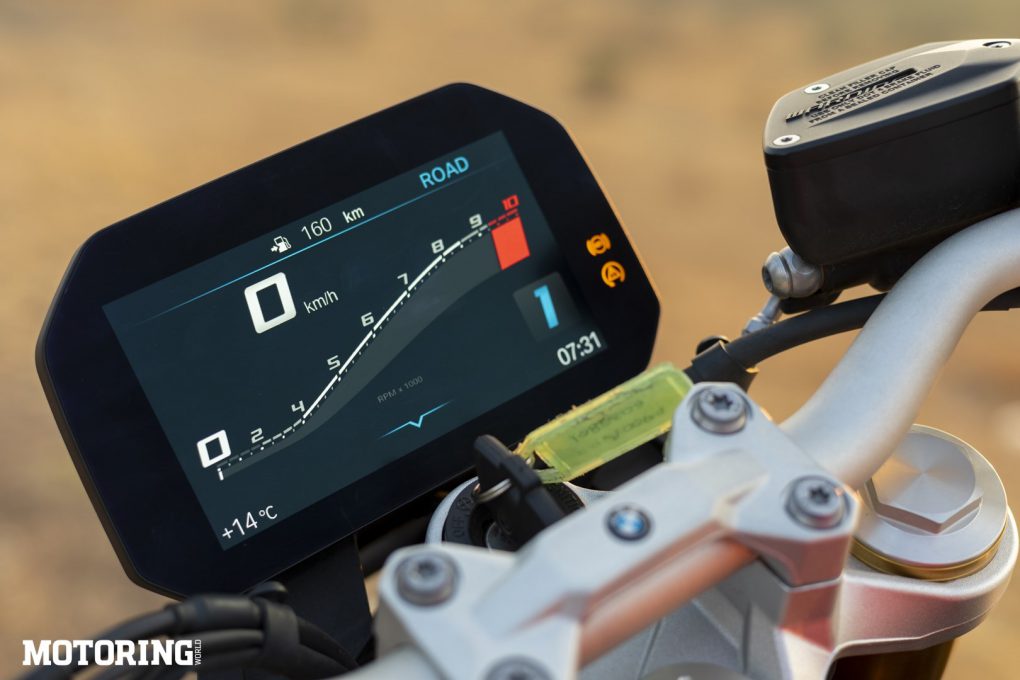 I say that with no hesitation because when ridden aggressively, the F 900 R is an absolute riot. Sure, it is powered by a parallel-twin motor, but the 270-degree firing order means you are in for a V-twin surprise. The easiest giveaway of this character is its raspy exhaust note that growls as you twist the right wrist. It might not be a sweet-sounding exhaust note at idle, but once you get going it resonates with a powerful rumble. There's a healthy load of torque that's available in abundance at the right hand's request, too.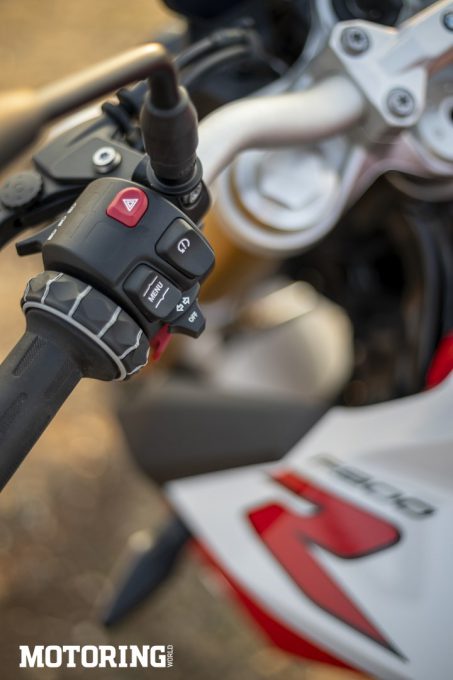 Speaking of power, the F 900 R comes with two riding modes, Road and Rain, the latter dialling the throttle response down to easy-going levels, with a greater degree of traction control and ABS intrusions. Besides the obvious use of riding modes for the name they stand for, I was content with keeping the bike in Rain mode for urban riding. The power is manageable and panic braking situations can be dealt with without much fear. Once out on open stretches, the Road mode is what unleashes the true potential and capability of the F 900 R. It will blast ahead like a shell fired from a cannon, stick to the intended line like a laser-guided missile, and stop on a dime as if someone had applied superglue to its tyres.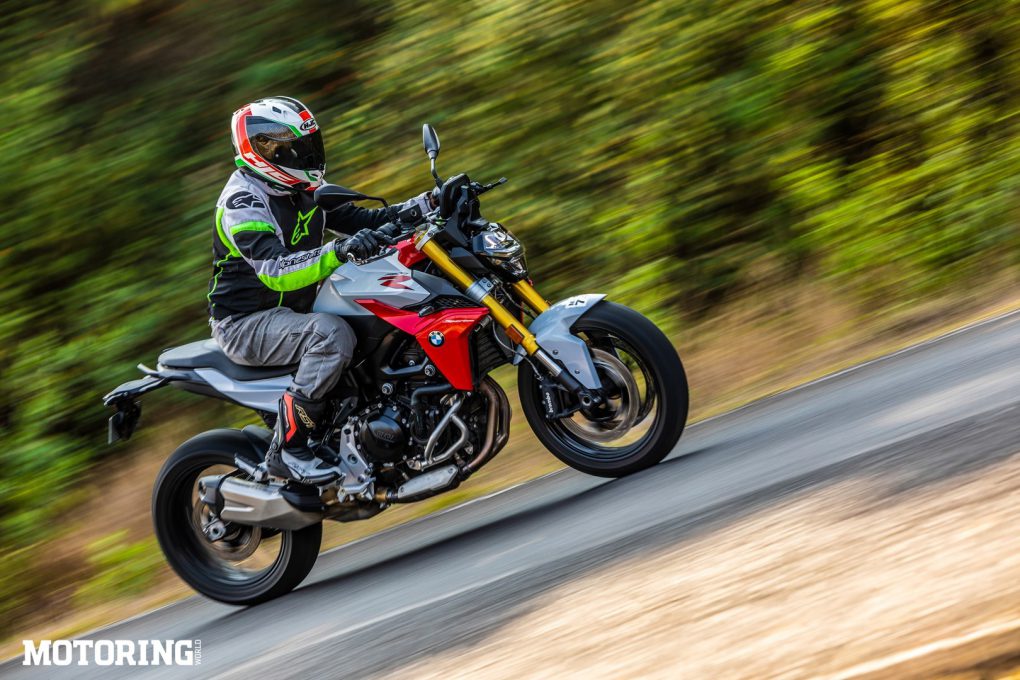 What surprised me is how this 211-kg motorcycle does all of this. Despite being a forward-biased roadster, the F 900 R handles beautifully without any drama whatsoever. Whether I was carving through tight mountainous curves or long sweeping corners on the highway, the suspension, although stiff, offered excellent damping. The brakes, meanwhile, are great but can do with a little more bite. With Brembo calipers at both ends, the front bites into the dual discs with progression, while the rear is better for trail braking whenever needed. It needed a stronger bite because I found myself resorting to engine braking to shed speed. Perhaps different brake pads will take care of that.
And when you are not corner hunting or doing signal-to-signal drags, the F 900 R has plenty of tech to keep you occupied. The main highlight has to be the 6.5-inch TFT colour screen that displays all the information you'll ever need. You can also pair your smartphone, receive navigation prompts, manage music and even answer calls while on the go. Also worth mentioning is the fantastic lighting from its all-LED headlamp. It casts a wide spread with an intensity that lights up the road very well once the sun sets.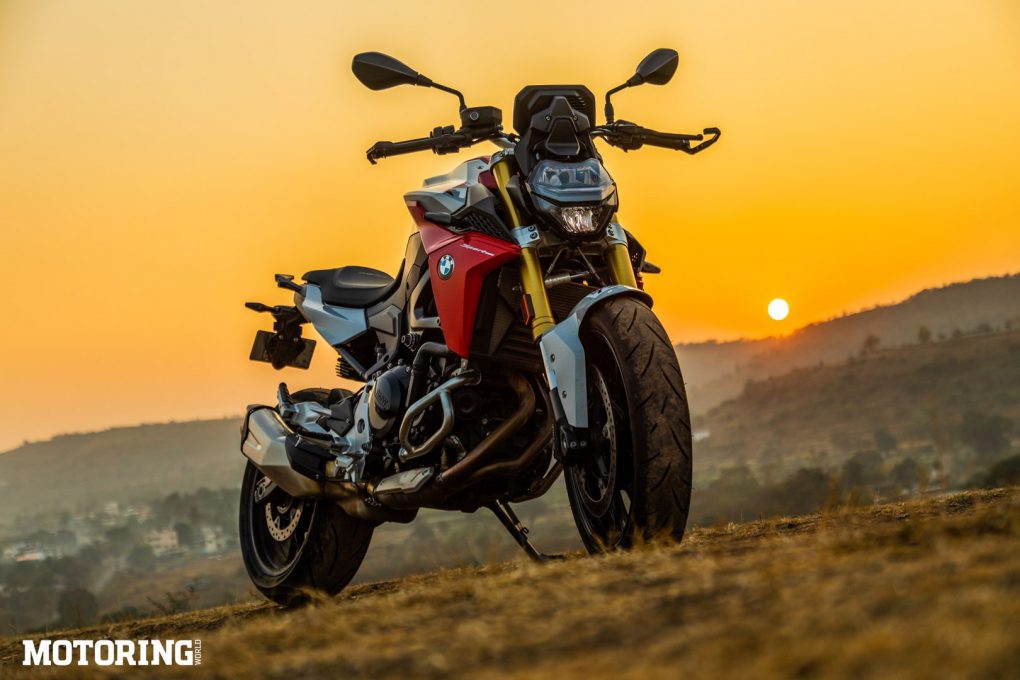 The F 900 R is a motorcycle that belongs in a different league that not many motorcyclists like to venture into. It is a motorcycle that packs a whole lot of fun that is not going to fizzle out anytime soon. One can commute, drag race, scrape knee sliders and ever tour on it. It will do it all without any complaints. The only thing that it asks for is commitment and it will reward you with a memorable ride over and over again.
MOTODATA
BMW F 900 R
POWERTRAIN
Displacement: 895cc, parallel-twin
Max power: 101.8 bhp@8500 rpm
Max torque: 9.38 kgm@6500 rpm
Transmission: 6-speed
CHASSIS
Type: Steel bridge frame
BRAKES
F/R: 320-mm discs / 265-mm disc
TYRES
F/R: 120/70 R17 / 180/55 R17
DIMENSIONS
L/W/H (mm): 2140/815/NA
Wheelbase: 1518 mm
Ground clearance: NA
Seat height: 815 mm
Kerb weight: 211 kg
Fuel capacity: 13 litres
PRICE: Rs 10.8 lakh (ex-showroom, Delhi)