1. 'Africa' Twin? Why?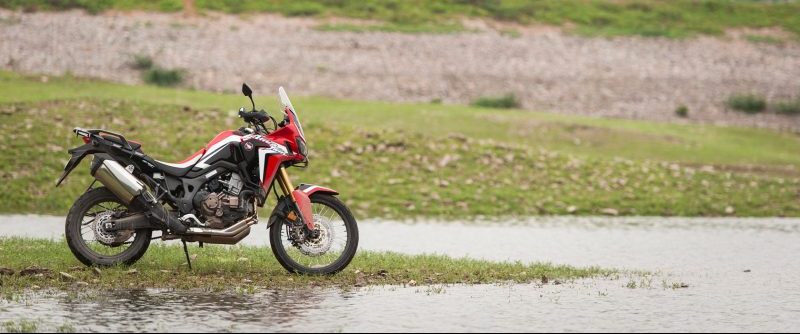 The Africa Twin (AT, hereafter) is Honda's biggest dual-sport motorcycle and its genes come from Honda's Dakar rally adventures. This all-new AT is the third-gen model and while the former two, the XRV650 (1988) and the XRV750 T(1990), were based on the four-time Dakar winning NXR 750, the new CRF1000L Africa Twin is loosely based on the CRF450 Rally, which is Honda's current (winless) contender in the hallowed extremity that the Dakar rally is.
2. A litre-class dual-sport with rally genes? How does that work out?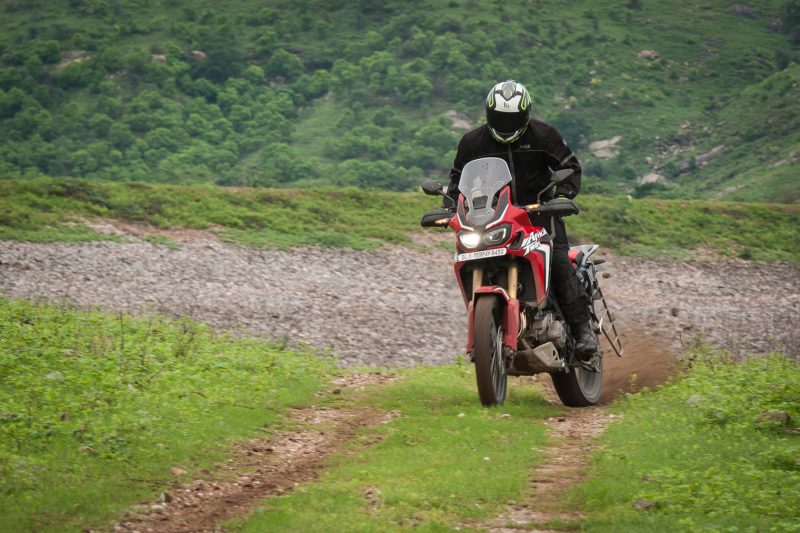 Oh, it works out brilliantly! Unlike its rivals, namely select versions of the Triumph Tiger, Ducati Multistrada and the entry-level BMW GS range, the AT draws inspiration from a pool of rallying heritage and specific models (in this case, the CRF450 Rally), which contribute immensely to its design and performance off the road. The flip side is, it is also the least indulgent as compared to the three motorcycles enlisted here on the road but that's a fair price to pay in the name of exploration and, as Honda's marketing spiel says, true adventure, right?
3. What makes it tick?
A 999cc, liquid cooled, parallel-twin motor, that's what. This unstressed, refined (to a lovably mechanical extent; it's certainly not numb) engine produces 87.1 bhp@7500 rpm, which isn't going to give you sleepless nights …but there's a point to it. For an off-road biased motorcycle, it's not power but modulation and rideability that really make it a sweet deal and, therefore, 87.1 bhp is a friendly, happy figure that will let you enjoy your experiments with the wilderness rather than having you curse under your breath after every twist of the wrist. This motor also produces 9.3 kgm of torque at an easy 6000 rpm, which is really the core strength of this motorcycle, engine performance-wise. And then you have the DCT (Dual-Clutch Transmission), which you can read more about below.
4. And toys? Does it have any?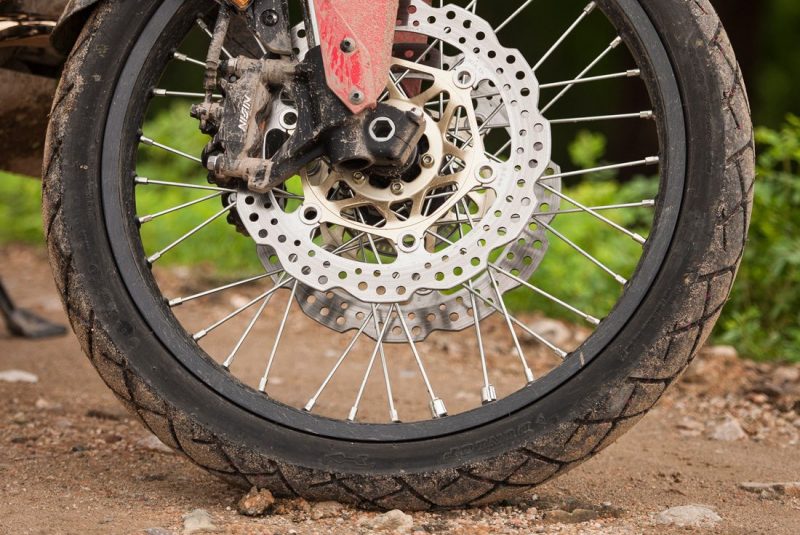 You won't believe me if I told you how many. The AT is simply incredible (I think only the Mulistrada comes close or perhaps outdoes it) in terms of the electronic combinations it lets you have but, before you look away, I must add that all of it really makes for a comforting, confidence-inspiring (for a 245 kg bike, particularly), bespoke riding experience that, at the end of a long, hard day of riding, you will be thankful for.
To elaborate (and hopefully, simplify), the AT has two riding modes – D (drive – shouldn't it have been R for ride instead?) and S (for sport) – which you select via a rocker switch on the right-side control stack of the handlebar. The same rocker switch also flicks right to let you select N, which is neutral, the default setting in which the AT fires up, always. Yes, you cannot leave it parked in gear but if you're worried about parking it on a slope, there's a massive lever where the clutch usually would be, with a separate lock mechanism, set out of reach from a conventional grip perspective (so you won't squeeze it in thinking it's the clutch), which serves as the parking brake. I hope you're still awake through this.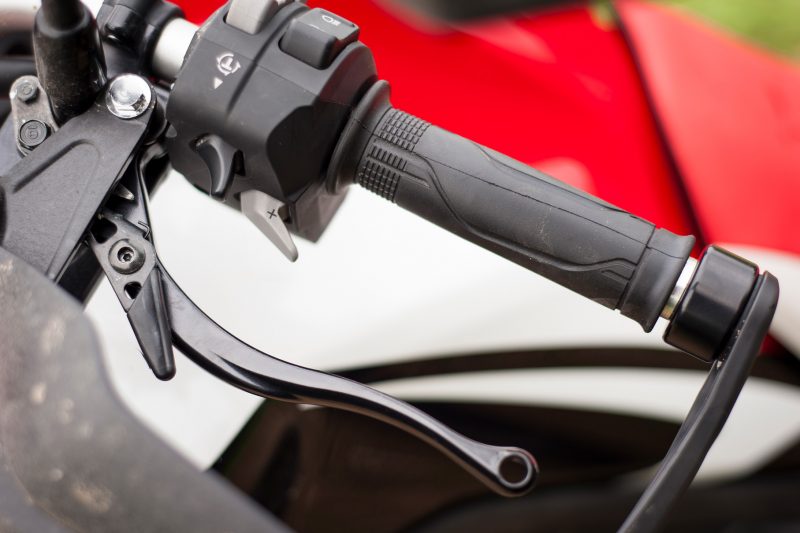 One of the riding modes, S, that is, has three intensity levels which decide how much higher up in its powerband the DCT shifts up the gearbox. The DCT also has a throttle input sensor which studies your riding style and adapts to how early or late it needs to shift gears. In addition to this, you have four traction control levels (three intensities and a disengage option) which you can select via your index finger on the left hand side control pod. Then, you have the DCT override functions, essentially a '+' (for shifting up, again an LHS index finger function) and a prominent '-' (on the LHS thumb). You can use these set of well-designed, ergonomically easy (once the habit sets in, that is) switches to shift through the gearbox at will, but in Manual mode (RHS thumb, denoted by an A/M button). To the right of the vertically oriented dash, designed to imitate endurance-rally motorcycle dashboards, are two buttons, one to disengage ABS (rear only – helpful if you want to look good in the dirt!) and another, which is G-mode (G is for gravel).
The latter's job is to activate an adaptive clutch of sorts, particularly handy for uphill, gravel-laden inclines which gives you enough bite and ensures you don't lose momentum due to an uncertain throttle hand. Gah! Still want to call them 'toys'?
4. Is DCT really worth all the fuss?
Yes, it is. In fact, all of the AT's toys, DCT included, are purely function-based. Every single sensor, function and feature is there because you, at some point of pushing your limits, will need it. Oh, of course, a simple, 6-speed manual gearbox would have done away with all the fuss but there is a great side to the DCT, which comes into play after you've had a fun day of riding over extreme terrain. After nearly three hours of riding the AT through an exciting on/off-road trail in Rajasthan outback, I was too exhausted (okay, that happened in the first thirty minutes of off-roading itself) to look forward to Udaipur's haywire traffic. It's here that its very-big-Navi nature kept me upbeat and looking forward to arriving at the hotel looking like I'd just ridden around the world. Frankly, it took me about 25 mins to get fully comfortable with (by which I mean 'taking liberties with') the DCT on the road and off the road, as long as I was indulgent but not careless, the AT was spectacularly fun to ride. In fact, it's more its 245 kg kerb weight and tall (but very friendly, especially in the relative scheme of things) that you've to be mindful of than the DCT itself. It's a good, unique feature and, trust me, you should give it a shot rather than being intimidated by it. It all worked out well at the end of the day for me, too, right?
5. Is it really a nice motorcycle to ride? Or just a cool, unique one?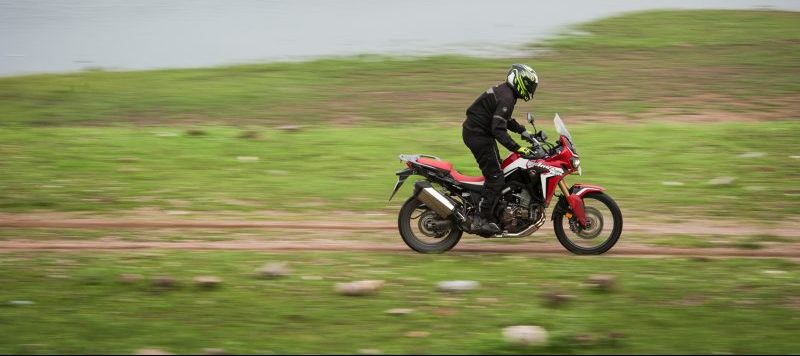 That's an important question, the answer to which Honda really has to market hard. Why? Because it IS a genuinely nice, encouraging, indulgent and, above all else, friendly motorcycle to ride. Everything, from the ergonomics, the simply fantastic (and segment-best) suspension travel and behaviour, the predictable and progressive brakes, the quality of components and its focused (but never in-your-face) performance as a whole, makes the AT one of the most delightful modern-day motorcycles. Its strengths go beyond its specifications and, yes, while it is cool and novel in quite a few ways, you can't take away from the fact that the Africa Twin is an inherently good motorcycle in both, concept and execution.
6. So, the Africa Twin or something else?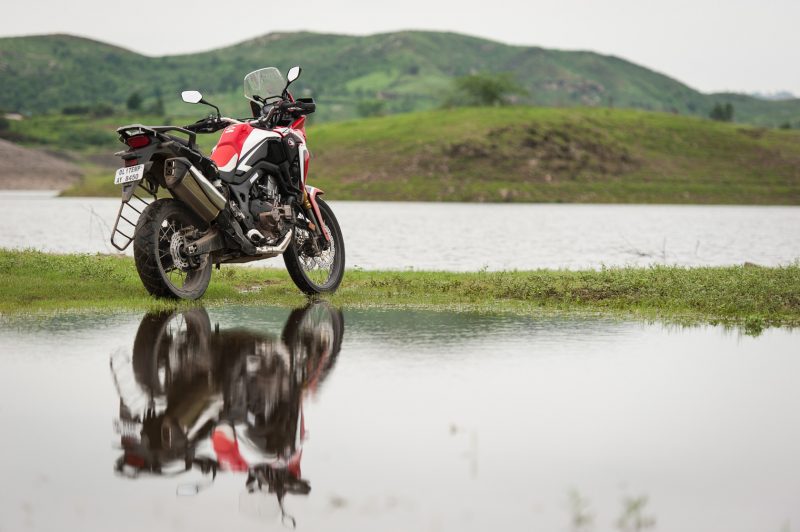 It's simple. If part of your weekend riding agenda involves riding off the road with luggage (or a pillion), the Africa Twin is better than every other dual-sport out there, and that's as much on capability as it is on a price point (which is Rs 13.1 lakh, ex-showroom, Mumbai). If you don't like giving superbikes a hard time on the road, and think touring is about momentum and average speeds rather than tearing past the scenery (which is accurate), then, too, the Africa Twin is for you although it's not like the Ducati, Tiger and BMWs can't deliver. If, however, you are completely insane and nurse Dakar-rally ambitions, then the Africa Twin is the only motorcycle you should be dreaming about tonight.