Remember when mobile phones had different chargers for different models? Yes, that wasn't fun or convenient, we agree. This is why we're glad to hear that Ather has decided to open up its proprietary charging technology to other EV manufacturers, so that a unified charging socket eventually becomes the norm. Currently, Ather's 450X and 450 Plus are roundabout the only electric scooters that can be fast-charged from public fast charging networks, which is what the firm wants to change.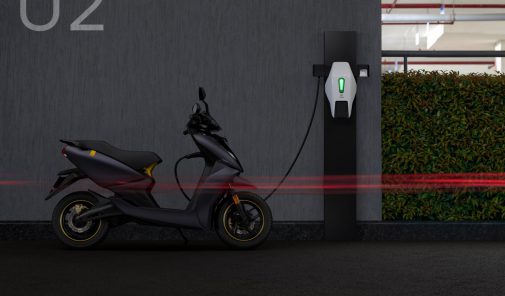 By doing this, Ather wants to establish a uniform EV connector, in the way that USB-C chargers have become the most common for smartphones. Of course, other manufacturers can work on their individual battery and charging technologies — it's just the common port that will make universal charging easier. Currently, if you buy an electric two-wheeler, you're stuck with its own charging port, which severely restricts your charging options when you're out on the road.
If Ather is successful at this, EVs from a variety of manufacturers will be able to use Ather's public fast chargers (it has over 200 of them), and to this end it says that its tech teams are already liaising with several OEMs. The kicker is that Ather isn't charging any royalties for this, which is great. It's a win-win for all concerned, really — for Ather because of the brand value and because it can expand its charging network faster, and for consumers because of obvious reasons. Good on them, we say.